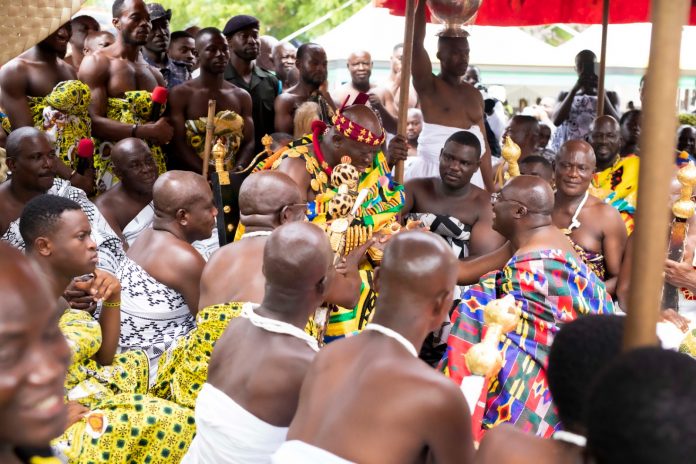 Over 80 Members of Parliament from the Majority caucus accompanied the Vice President, Dr. Mahamudu Bawumia to the second Akwasidae at the Manhyia Palace in Kumasi.
This is not the first time the Vice President is attending Akwasidae which is an important event in the calender of the Ashanti Kingdom.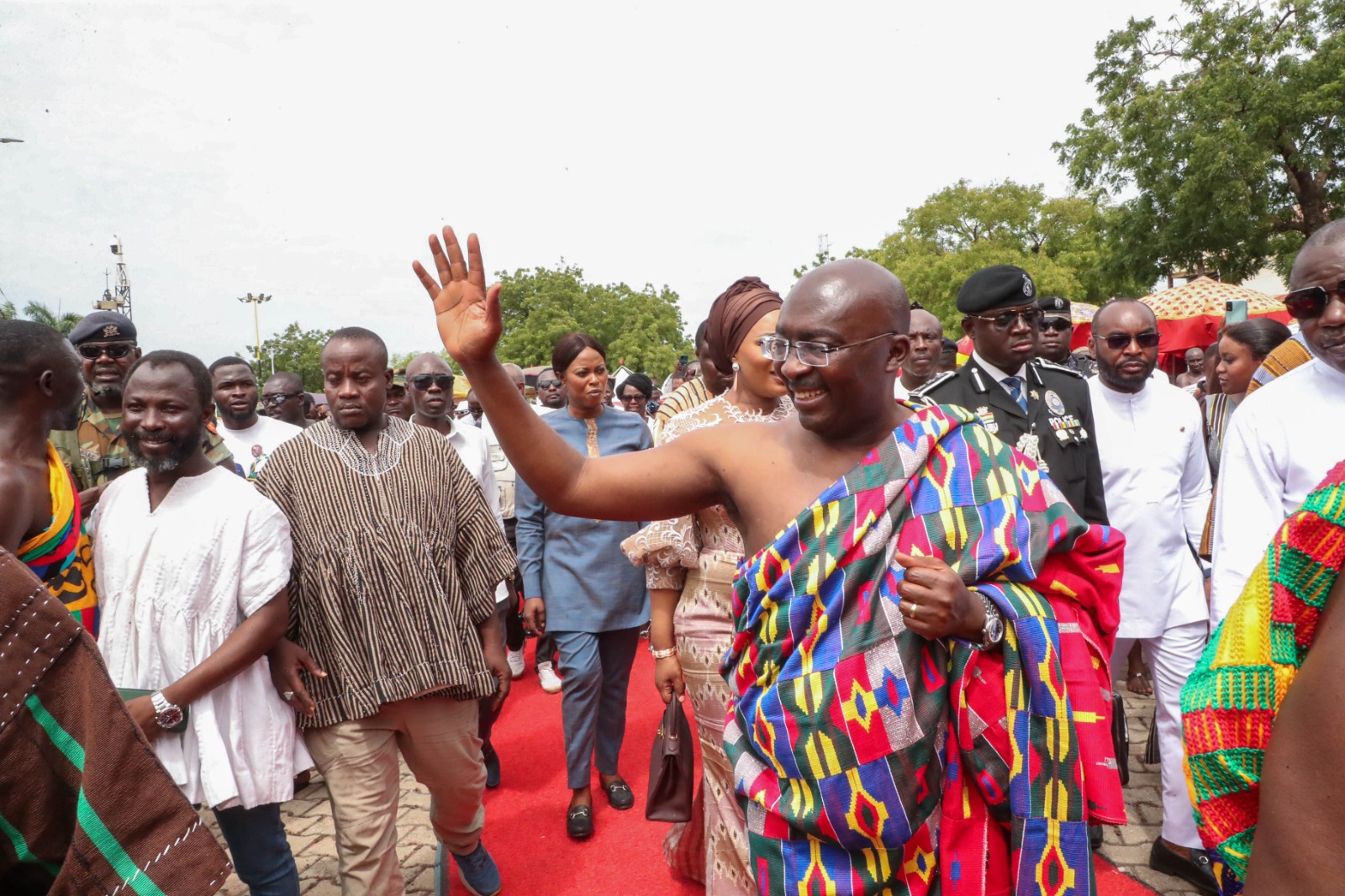 The Festival which is celebrated by the Asantes near and afar is usually done once in every six weeks and believed to be the next only in importance to the National Day celebrations.
The ceremony opens in the throne room, where only the initiates are allowed. Ritual libations of blood and schnapps are poured onto the thrones of the former kings as offerings to them and to the ancestors.
Then the king, the Asantehene, makes an appearance in the royal court where he takes a seat under a large brightly coloured umbrella. Dressed in vibrant colors and adorned with large pieces of antique gold jewelry, he greets his people. (Ashanti gold jewelry and masks are part of the master pieces of the African art)
In front of the king, a corridor opens up where members of the court come to swear allegiance to the king and give him some gifts. There are chiefs in the shade of their umbrellas, sword carriers, bearers of ritual knives, armed guards with loaded rifles and nobles with ostrich feather fans. Sitting next to the king are found the dignitaries of the court.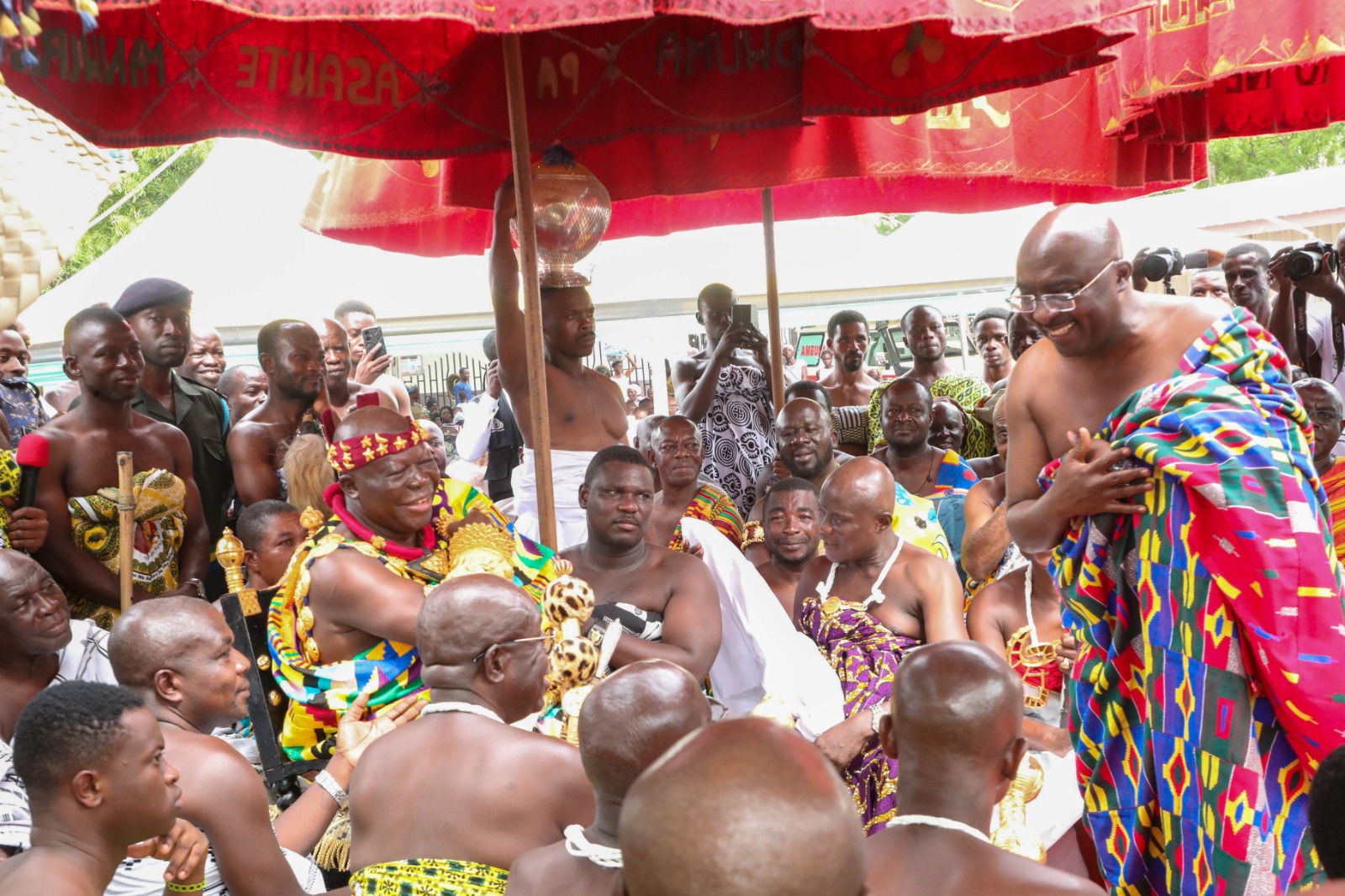 The royal speaker, called a "linguist", is standing by the king's side and holds in his hands a golden scepter as a symbol of the Asantehene power. The Queen mother, the most important woman in the realm, is also present and surrounded by her court exclusively made up of women. To accompany the ceremony, "griots" tell the glorious stories of the past Ashanti kings, musicians play drums and ivory horns giving the rhythm to the ceremony and women wrapped in bright red clothes dance performing traditional steps characterized by a succession of delicate and rapid movements.
Bawumia-Otumfuo relationship
The Vice President has had a very personal relationship with the King of Ashanti, who he considers as a father.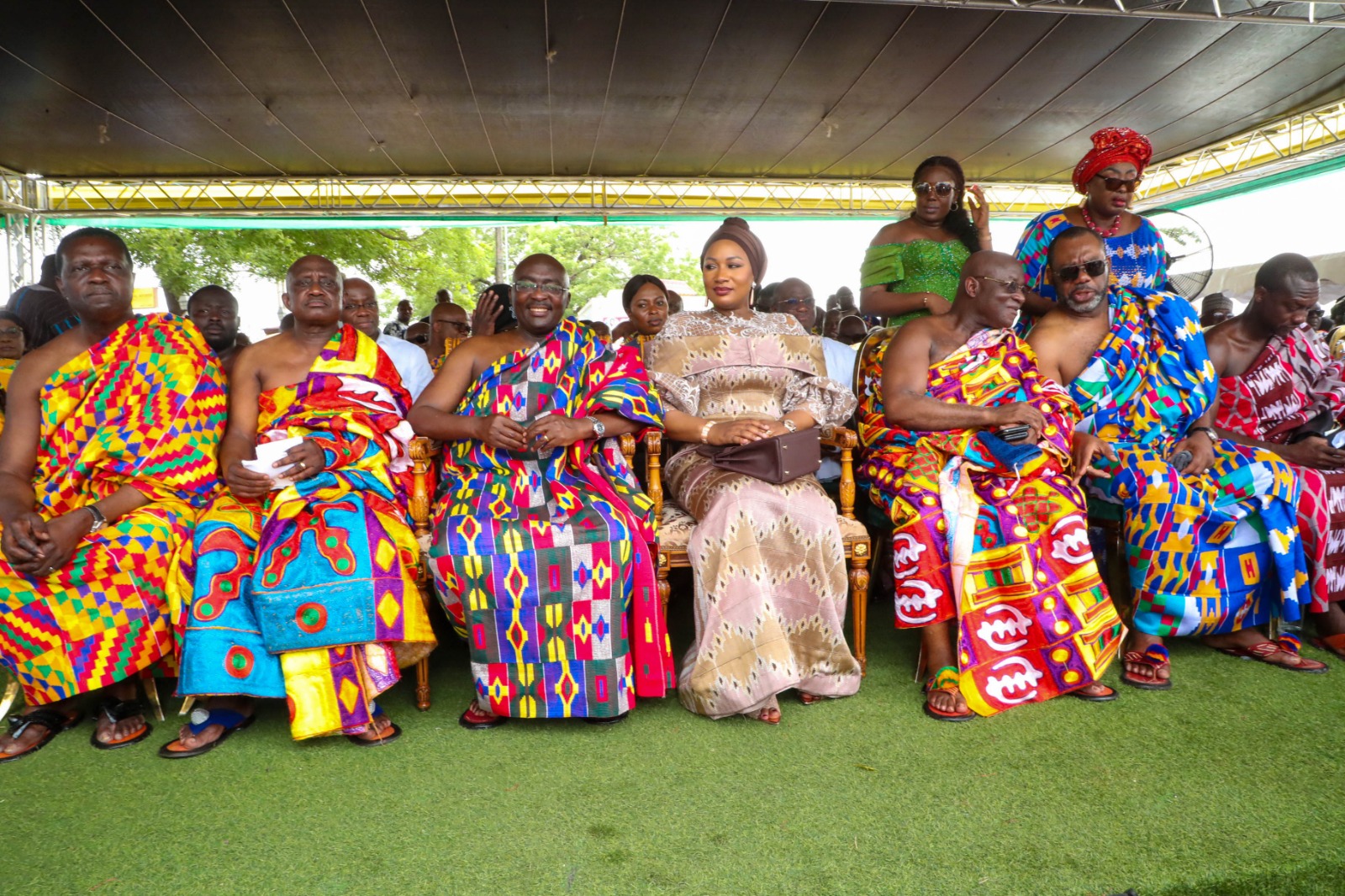 During the funeral of Bawumia's mother in 2021, Otumfuo despite sending a high-powered delegation, issued a release to commiserate with the family.
A distraught Asantehene Otumfuo Osei Tutu II said he was sad the mother of Vice President Dr Mahamudu Bawumia, Hajia Mariama Bawumia would not be alive to see what the future holds for her son.
"On the roll of honor belongs Hajia Mariama Bawumia. She not only was the steady heart behind one of the titans of politics in the North during the most tumultuous periods of Ghana's history, her guidance and tutelage have produced a family whose impact on Ghanaian politics will be felt for generations," Otumfuo said in his tribute.
Source: Onuaonline.com|Ghana