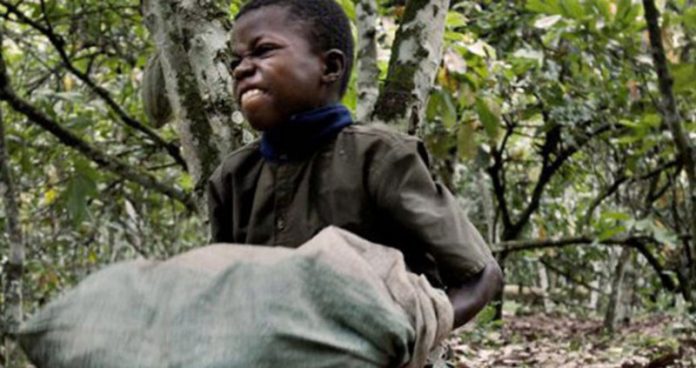 Reports of child labour especially in rural areas has been on the ascendency in Ghana for some years now.
A latest report released from a research by Nature Aid indicates about 42% of children at New Edubiase in the Ashanti Region are into child labour.
Executive Director of Nature Aid, Joseph Baladoe has advised government to allocate a child protection budget to eradicate child labour especially, in cocoa growing communities.
Speaking to Onuaonline, Mr. Baladoe noted even though government promised to invest the cocoa scholarship fund in education at remote communities after the introduction of the Free Senior High School policy, the initiative has not been forthcoming despite the assistance given to some tertiary students.
He is asking government to live up to the task to protect children.
"A lot of things are going on that's not helping with our approach in curbing child labour. Some include government's non-allocation of any amount for the assemblies to protect children in the budget. Government may only give an instruction to the assemblies in their medium term plans without any fund to support it.
The Cocoa scholarship was really helping but now government has introduced free SHS and we've heard some tertiary students benefit but Boahen Aidoo (COCOBOD CEO) told us the money is going to be channeled into helping farmers in the remote areas. Help renovate school buildings and others. But for four-five years now, we are asking, where is the money?" He quizzed.
By: William Evans Nkum|Akoma FM|Onuaonline.com|Ghana