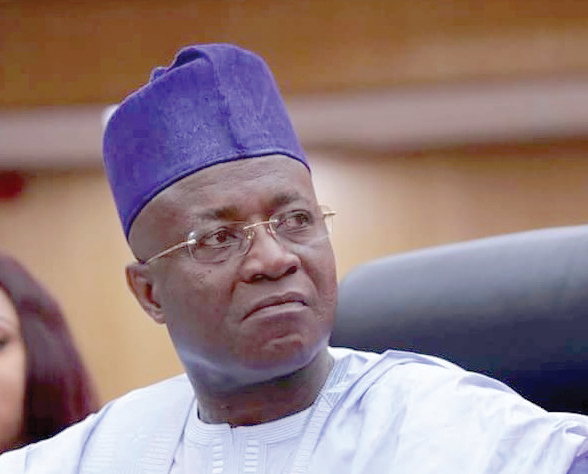 Majority Leader Osei Kyei Mensah-Bonsu has said he disagrees with the Speaker's ruling on the grounds that it is unconstitutional.
According to him, the Majority caucus will come with a substantive motion to challenge the Speaker's ruling.
The Speaker of Parliament, Alban Kingsford Sumana Bagbin dismissed the motion filed by the Majority Caucus of the House asking for the Dome Kwabenya MP's seat to be declared vacant based on a report to be submitted by the Privilleges Committee.
The Speaker gave his ruling on the absentee MP Sarah Adwoa Safo on Wednesday, October 26, 2022.
Quoting Article 97 1(C) of the 1992 Constitituion, the power to declare a seat vacant and Standing Order 78 of Parliament proceedings remain exclusive right of the Speaker.
READ ALSO: BREAKING: Speaker dismisses Majority caucus' motion to declare Adwoa Safo's seat vacant
Giving his ruling on the matter, the Speaker said the motion by the Majority leader is untenable.
The Member of Parliament for Dome Kwabenya has absented herself for more than the stipulated 15 days according to the Constitution.
The Majority side of the House wanted her seat declared vacant but this was opposed by the Minority MPs who felt she should be heard first.
The Speaker also questioned the authority of the NPP to declare her seat vacant.
In March this year, the Majority Leader, Osei Kyei Mensah Bonsu, disclosed that Sarah Adwoa Safo had requested a month-long leave from the House.
Subsequently, the Speaker on May 4 refered Adwoa Safo and two other individuals inclduing Henry Quartey, MP for Ayawaso Central and Kennedy Agyapong MP for Assin Central to the Privilleges Committee for hearing on their case.
Speaker. Bagbin who defered ruling on the matter before Parliament went on reccess promised to do so when sitting resumes.