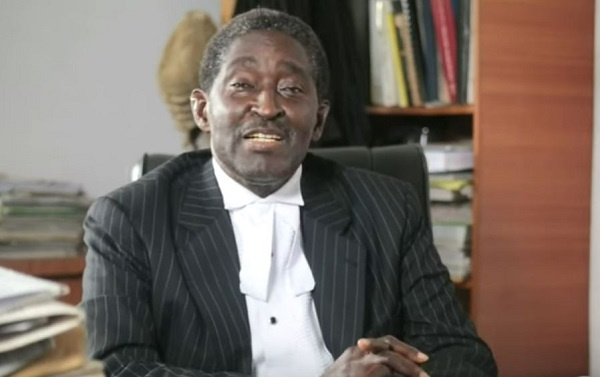 Aisha Huang's lawyer, Captain Nkrabeah Effah Dartey (Rtd), has explained what he means by "small matter" when he describes his client's case as one.
After court proceedings Wednesday, September 14, 2022, Mr. Effah Dartey told journalists Aisha Huang's case is a small matter that has been over-hyped by the media.
After filing 4 fresh charges against her by the Attorney General, Counsel Effah Dartey reiterated his stance on TV3's News 360 Friday, September 16, that, the state is creating a storm in a teacup regarding his client's case.
His definition of "small matter" as he explained to Paa Kwesi Asare was his juxtaposition of Aisha Huang's case with other crimes such as rape, murder and the likes.
"When I say it's a small matter, I say so with respect to comparative gravity of this affair to other criminal charges like murder, rape and so on. That is my version of small matter," he clarified.
Meanwhile, the lawyer has said the state is harassing and maltreating his client for discontinuing certain charges against her four years ago and revisiting it.
"I get a feeling that my client is being maltreated. Because as I have been saying, this is a small matter so why continue to harrass this woman?"
"But the main point that I want to stress is that, I don't see why the matter has been overhyped so much that the state has seemingly abandoned the circuit court trial and has revisited the case that was going on in 2018 and the state itself entered nolle prosiqui and today they have revisited it. I'm surprised," he expressed.
By Felix Anim-Appau|Onuaonline.com