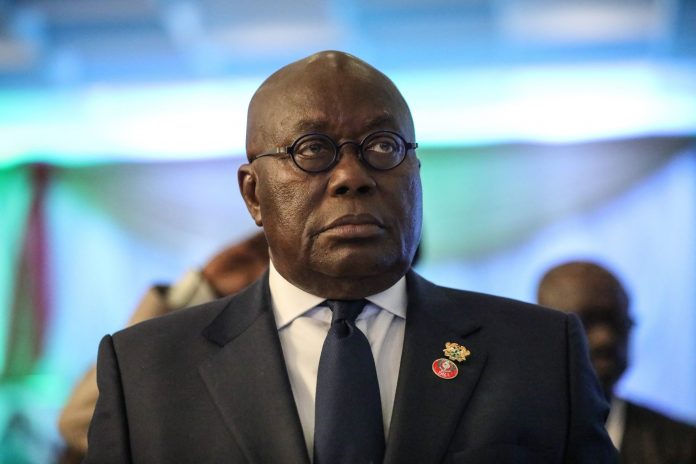 President Addo Dankwa Akufo-Addo is hopeful of Ghana finalising agreement with the International Monetary Fund by end of March 2023.
The President says he is confident of the feat due to the cooperation of members of the Paris club and more specifically China.
According to him, the agreement will be climaxed to set Ghana back on the route to economic recovery, hoping Ghana's friends will weigh in with words of support to hasten the process.
READ ALSO: Russian Embassy accuses Akufo-Addo for taking bribes from IMF to turn against Russia
Addressing members of the Diplomatic Corps at the 2023 presentation of Diplomatic Greetings at the Peduase Lodge Tuesday, February 28, 2023, President Akufo-Addo said the record staff level agreement reached with the Fund is a guarantee that things will fall through for the processes to be concluded by end of this month.
"Just as we managed to achieve a Staff Level Agreement with the Fund in record time in December last year, whose terms were systematically fulfilling including the difficulty that ultimately highly successful process of the Domestic Debt Exchange Programme.
"I'm confident with the cooperation we are receiving from members of the Paris Club, and the Peoples' Republic of China which has sent a delegation from China 's Exim bank to Accra over the weekend to meet with officials of the ministry of Finance, we shall be able to go to the Board of the Fund to conclude finally the agreement by the end of March.
"This will set the stage for the strong recovery of Ghana's economy. We'll hope that all Ghana's friends would weigh in with words of support at the Fund," he was confident.
By Felix Anim-Appau|Onuaonline.com