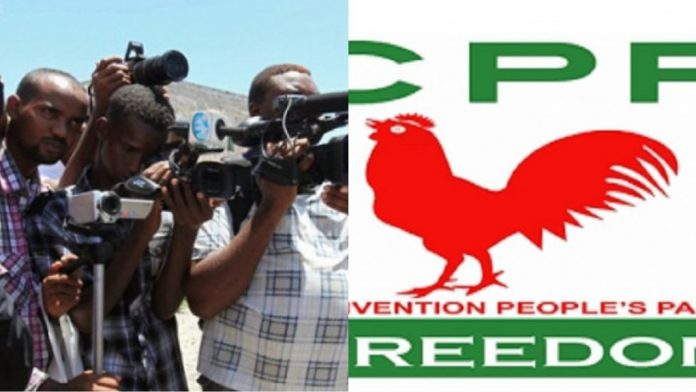 Broadcaster Blessed Godsbrain Smart believes Ghanaian journalists and the Convention Peoples' Party should (CPP) be blamed for the problems in the country.
According to him, the only political party who had the will to call the bluff of the two main parties –NPP and NDC –are the CPP but have failed to be relevant in the political space.
Captain SMART during the Fabewoso (Fabɛwɔso) segment of the morning show on Onua TV Wednesday, September 14,.2022, said the New Patriotic Party and National Democratic Congress fear the CPP, the reason they also ensure their cronies share the top executive positions of the Nkrumaist party.
Berating the leadership for their idleness and dormancy over the years, he threatened the party would be taken from them to win power from the NPP and NDC if the current leadership are not ready.
With journalists, he explained they always align with the party in power rather than seeking the interest of the country.
"Ghana journalists and the CPP are the cause of Ghana's problems. Ghanaians are ready for the CPP but they are not ready. They've tasted power before and the NPP and NDC are afraid of them.
"Anytime the CPP becomes a formidable force, the NPP and NDC shake. Nana Yaa Jantuah, Ivor Kobina Greenstreet why are you quiet? You're becoming useless in the political landscape of this country. Henceforth I'm going to be on your nerves to take over this country," he ranted.
By Felix Anim-Appau|Onuaonline.com