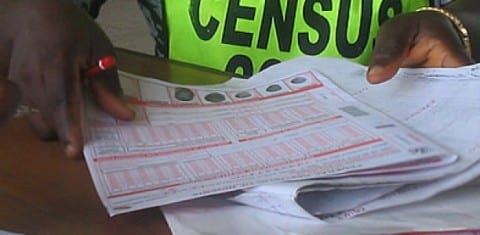 <![CDATA[
The Government Statistician, Professor Samuel Annim, has announced that the Ghana Statistical Service (GSS) will withdraw from the field on 8th August 2021 and bring the data collection for the 2021 Population and Housing Census (PHC) to a conclusion.
He said between now and 8th August, they will want all persons who have not yet been counted to come out and say they have not been counted.
"We appeal to the public to use the official channel for reporting. On the tollfree number 0800-426-426 or any of the other numbers 059-147- 6895, 020-685-0157 059-147-6893, 059-147-6884, 020-685-0157, and 055-162- 5567," he said at a press conference on Monday August 2.
Prof Annim further stated that the period between now and 8th August will be used for correction of errors and quality assurance spot checks nationwide.
"Members of the public should expect census officials to visit households or call to verify data collected by enumerators.
"Census officials will be wearing jackets branded with the 2021 PHC and GSS logos and carrying photo ID. Note: ID cards have the expiry data of 31st July and and so Enumerators have been given a letter of introduction for the mop-up period.
"Persons in doubt should call the toll-free number 0800-426-426. The official outbound call numbers will be used for these calls."
By Laud Nartey|3news.com|Ghana
]]>