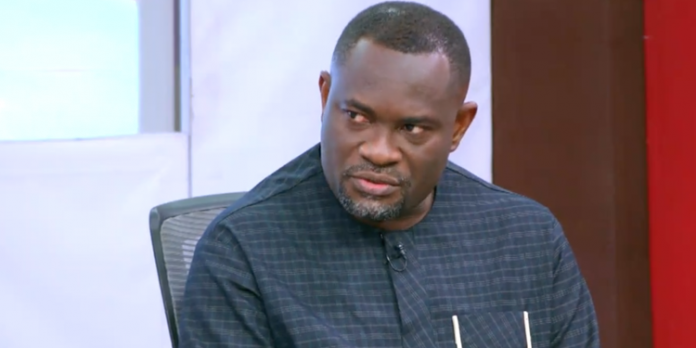 A deputy Minister of Finance, John Kumah, has asked bondholders to desist from emotions in discussing government's ongoing Domestic Debt Exchange Programme (DDEP).
Mr. Kumah says there is the need for government to embark on the programme to revive the plummeting economy.
This, he said is the reason individual bondholders should discuss the matter realistically rather than resorting to emotions shrouded with politics.
He was reacting to statements made by the President of the National Association of Graduate Teachers, Angel Carbonu, and the Convenor of the Individual Bondholders Forum, Senyo Hosi, who have said "I don't want to believe that there are conmen in government" and the government was "close to being dishonest" with stakeholders on the true state of the programme respectively.
READ ALSO: Government backs down on using pensions funds as part of its Debt Exchange Programme 
Mr. Carbonu's explanation to his comments was based on the fact that, up until Wednesday, February 1, 2023, government had made labour unions believe that pensions fund had been exempted from the programme.
"I don't want to believe that we have conmen in government. The Memorandum of Understanding was clear that pension funds [are exempt] as we speak," he had expressed shock.
But a furious John Kumah after hearing the comments said it is unfortunate the duo have resorted to emotions and politics rather than discussing the issue dispassionately.
"It becomes very difficult to engage in public discussions on emotional topics like the debt exchange programme. But I am particularly disappointed in my brother Senyo Hosi because we go way back and I didn't expect this contribution from him. For him to attack me and call me dishonest and miseducating the public.
"It is very unfortunate for him to come being emotional and talking politics rather than the issues we're discussing. I am a politician and I can go very political but that is not why we are here, we are trying to encourage people to understand what is going on and what is best for everybody," he said on Accra-based Joy FM Wednesday.
Meanwhile, he assured the public of government's continuous engagement with stakeholders to ensure concensus.
The DDEP since its launch in December 2022 has met fierce resistance from stakeholders whose investments were going to be affected.
It is a programme the government initiated to substitute existing local bonds for new ones to restructure its debt as a precondition for a bailout from the Bretton Woods Institute, the IMF.
Whilst many believe the initiative is too much a sacrifice from affected persons in the debt restructuring, they say government itself is not sacrificing enough to realise the programme.
By Felix Anim-Appau|Onuaonline.com