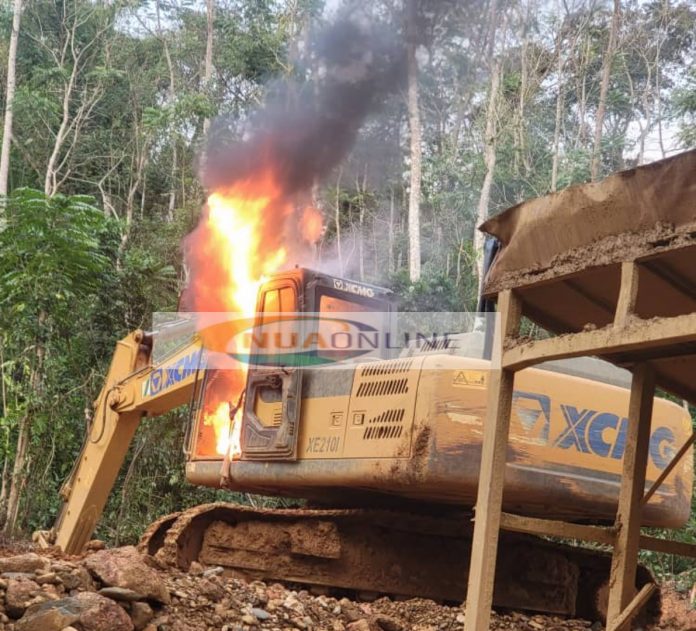 The Forestry Commission together with Operation Halt II have mustered out activities of some illegal miners otherwise known as galamsey in the Atewa Forest.
The Commission says it combed the Forest upon a tipoff on ongoing galamsey activities within the Reserve.
However, they only discovered the operations of these illegal miners outside the Forest Reserve with no persons on site.
READ ALSO: Two National Security operatives grabbed for allegedly involving in galamsey
A Monday, January 30, 2023 release by the Commission said all equipment found on sight were destroyed including an excavator.
They have, however, formed s cooperation with the local police unit to ensure such illegalities are abated.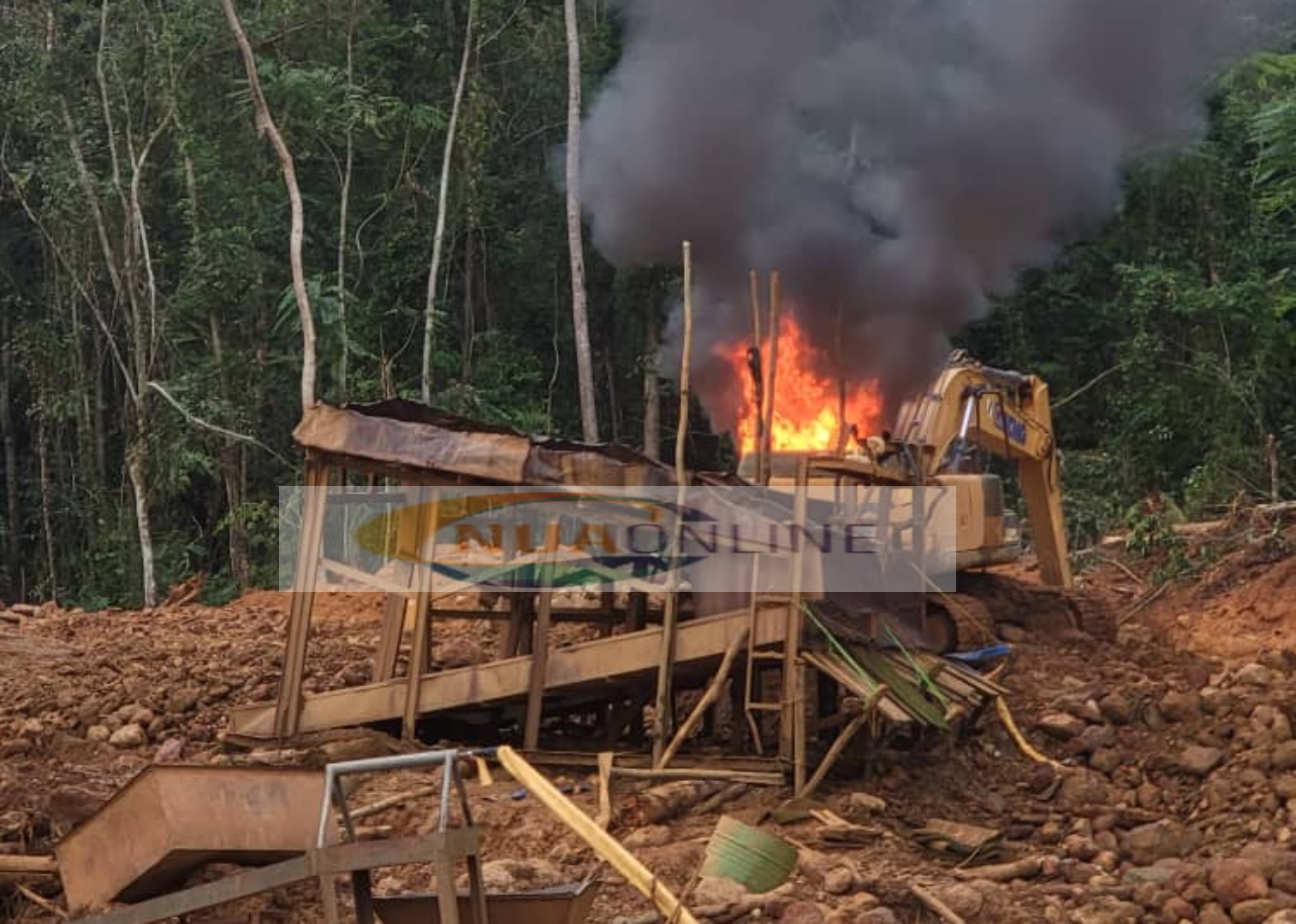 Below is a full statement issued by the Commission:
Following reports of alleged illegal mining activities in the Atewa Forest Reserve, in the Eastern Region, today, 30th January, 2023, the Forestry Commission immediately deployed officials to comb the Forest to ascertain the veracity or otherwise of the reports.
After thoroughly combing the Forest, officials identified a mining operation outside the Forest Reserve, which has affected a portion of the Forest Reserve, measuring approximately zero point six hectares (0.6ha).
No person was found at this portion of the Forest Reserve. The Commission, however, found some equipment, including an excavator, in this part of the Forest Reserve.
The Commission has demobilised all equipment found in the Forest Reserve.
The Commission is working with Operation Halt II to ensure no illegal mining activity takes place in the Forest Reserve. In the meantime, the Commission will take the necessary steps to reclaim the portion of the Forest Reserve which was affected by this illegal activity.
The Commission has already reported the incident at the Kyebi District Police Station, and will work with the Police and other law enforcement agencies to find the perpetrators of these illegalities and take the necessary action against them.
The Commission assures the general public of its continuous commitment to work with all stakeholders to protect all Forest Reserves in the country.
Source: Onuaonline.com|Ghana