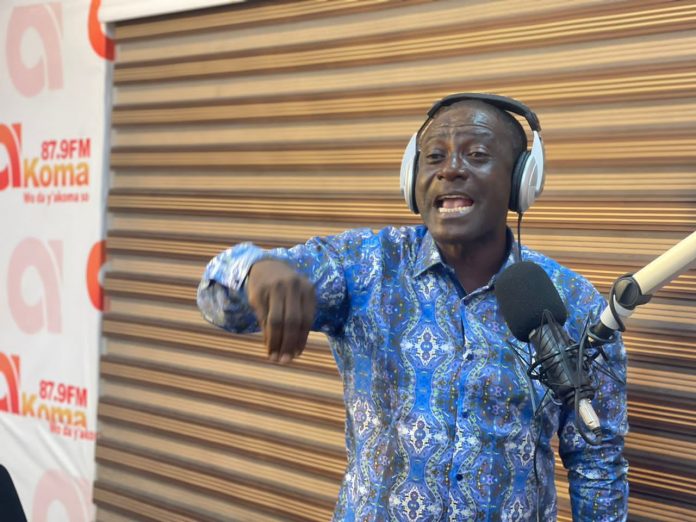 Blessed Godsbrain Smart, host of Maakye on Onua TV/FM has dared Ghana's central bank –Bank of Ghana –to challenge him on the country's true debt to it's GDP ratio.
The Bank of Ghana's data released recently shows the country's debt to its Gross Domestic Product is 93.5%
But Captain Smart says Ghana's debt is far more than that, the reason the bailout from the Bretton Woods Institution has delayed.
As part of the conditionalities needed to qualify Ghana for a bailout from the International Monetary Fund (IMF), the government is required to restructure its debt to about 50% to its GDP at least.
READ ALSO: Ghana's debt stock now GH¢575bn; debt to GDP ratio stands at 93.5%
This led to the introduction of the Domestic Debt Exchange Programme devised by the government to bring restructure its debt to the barest minimum, but has vehemently been resisted by the stakeholders that are going to be affected.
President Akufo-Addo on Friday pleaded with the German Finance Minister to speak to China on Ghana's behalf to aid in its debt restructuring.
READ ALSO: Debt restructuring: Akufo-Addo begs Germany to talk to China on Ghana's behalf
But Captain Smart alleges the debt is more than what's being projected to the state. According to him, government has massaged the figures to prevent the public from knowing the true state of the economy.
Speaking on Akoma Maakye on Akoma FM's studio in Kumasi Monday, February 6, 2023, he said Ghana's debt to GDP is 130%.
"Our debt is 130%. We are negative and if the Bank of Ghana thinks I'm lying, they should come and meet me here and I'll place the records before them," he dared.
By Felix Anim-Appau|Onuaonline.com