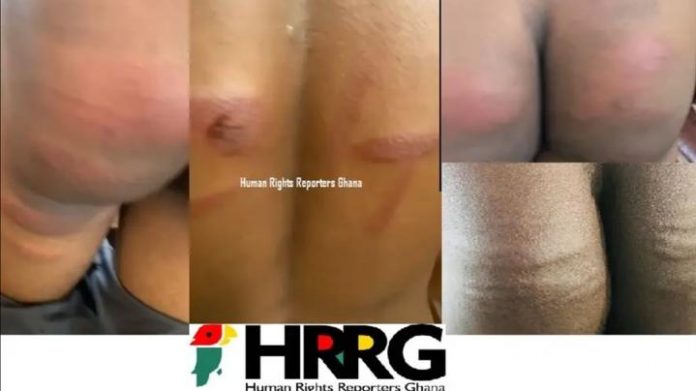 Executive Director of the Human Rights Reporters Ghana (HRRG), Joseph Kobla Wemakor has called on the government and other stakeholders to come on deck to end human torture.
Mr. Wemakor says even though his outfit is campaigning against the menace in the country, the heightened nature of the canker requires the combined effort of all to reduce it to the barest minimum or eradicate it completely.
He was speaking on his group's call on government to ensure justice for the victims of Annor Adjaye Senior High School brutality to commemorate the 35th anniversary of the coming into effect of the Convention Against Torture and Other Cruel, Inhuman, or Degrading Treatment or Punishment.
"All of us must be committed to ensure that the canker of torture and inhumane or degrading treatment or punishment is brought down to the barest minimum and if possible, eradicate it out of the system completely," he told Daakyehemaa Adwoa Asantewaa on Onua News Monday, June 27, 2022.
He bemoaned the rate at which torture has been heightened in the country without any punishment for perpetrators of it.
"Torture is heightened because we've seen this demonstrated in various abuses that people have suffered in the country. If you're talking about the press freedom being attacked, police brutality, children being tortured by their own foster parents, now teachers abusing and canning students severely to the extent that they're leaving bodily marks on them, simply because they have been late for a Sunday morning church service. I mean these are all things that we spoke against and yet nothing is being done. This is what we can say as critical examples of torture in its critical stage in this country," he lamented.
He has therefore called on all stakeholders to contribute to the education on the inhumane treatments to salvage the situation.
"Education on human rights must go on in schools, churches, youth centres, in public places which of course the HRRG is doing but we cannot do it alone. We need the support of government, public institutions and even sanctioning institutions and also the laws must work. There is a lot that we can all do. It's a shared responsibility. It does not behold on one person," he encouraged.
The Human Rights Reporters Ghana (HRRG) in commemoration of this year's International Day in Support of Victims of Torture has joined forces with the Action By Christians Against Torture (ACAT) to show support and sympathy to all victims of various crimes of torture across the world, especially in Africa and Ghana for that matter.
They are calling on the Ghana government and state institutions to be swift in apprehending perpetrators of torture on any citizen or persons residing in the country irrespective of their religion, race, ethnic group, etc.
By: Felix Anim-Appau|Onuaonline.com|Ghana