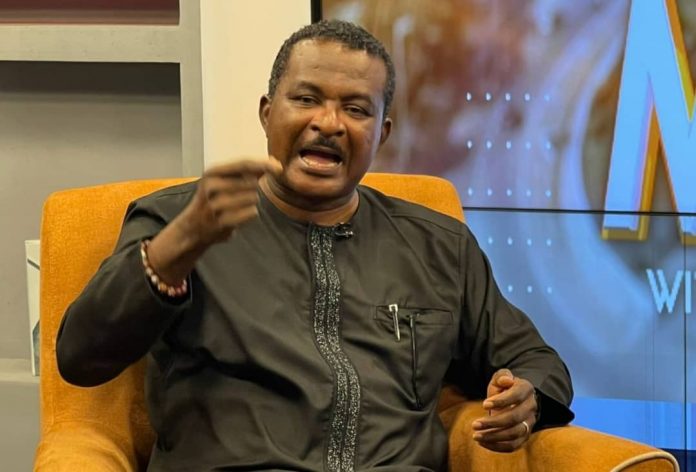 A former Deputy Minister of Finance, George Kweku Ricketts-Hagan, says he doubts Ghana's bailout from the IMF would sail through.
According to him, Ghana's debt sustainability level disqualifies her to be bailed by the Breton Woods Institution.
He says the "they have a policy. They say if your debt is not sustainable, they will not lend money to you. Ghana's debt is not sustainable." He told Captain Smart Wednesday, July 20, 2022.
Juxtaposing Ghana's current situation with the Highly Indebted Poor Country (HIPC) under John Agyekum Kufuor and John Mahama's IMF, the sustainability ratio he mentioned is as worse as anything.
"The IMF is quite a bit of a diplomatic organisation. They are saying they're now going to make an assessment of Ghana's debt sustainability analysis. They can only determine Ghana is in a debt sustainability challenge or not.
"The next step after the debt sustaining analysis would be for us [Ghana] to restructure our debt and that is going to be a big issue," he held.
According to the Cape Coast South MP, "Ghana's debt structure at the time we went to HIPC at Kufuor's time was different from now. In the sense that, Ghana had never been to the capital market before going to HIPC in 2005.
"Kufuor went to the capital market in 2007 so all our debt was bilateral –country to country — or multilateral –to the IMF, Africa Development Bank and all that. So it was easy to restructure your death with other countries.
"Mills never did Eurobond so when we went to, the only capital market instrument was the one Kufuor did.
"When Mahama was leaving office, Ghana's Eurobond was just about $3billion. With this government, they've done over $11billion Eurobond."
He was speaking on Maakye with Captain Smart.
By Felix Anim-Appau|Onuaonline.com