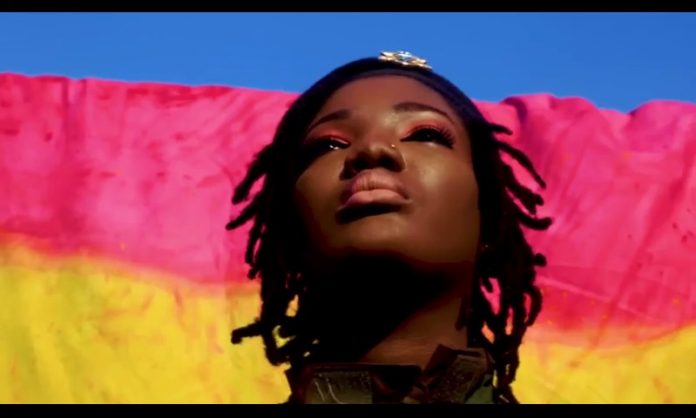 Controversial singer iOna Reine has said if a man can freely smoke, women too should be allowed to smoke.
The songstress has questioned why society set standards for women, whilst their men counterparts do whatever they desire.
Born Mercy Sam is a professional midwife but has always had a special interest in music.
"If men can smoke, then women too should be able to smoke as well. It is not out of the blue," She told Christian Agyei Frimpong on Onua FM's Anigye Mmere entertainment and lifestyle show on Saturday, July 9, 2022.
"Haven't you seen women smoking Shisha and cigars in pubs before?," she asked Christian when he said smoking should be reserved for males.
Explaining her stance, iOna believes the Ghanaian society imposes too many standards on women while the men are free to do whatever they want.
"The argument is not about whether smoking is bad or not. If it's bad, then it's bad for men and women. I don't understand why we set parameters for girls while boys do all they want, if smoking is bad, then it shouldn't be gender based.
"The Ghanaian culture is such that if a woman asks for sex, she's branded a bad girl. Those standards for women are wrong. If a man can smoke, a woman too can smoke," iOna emphasised.
iOna is out with a new single dubbed "Could this be love".
By Victor Kodom|OnuaFM|Onuaonline.com|Ghana