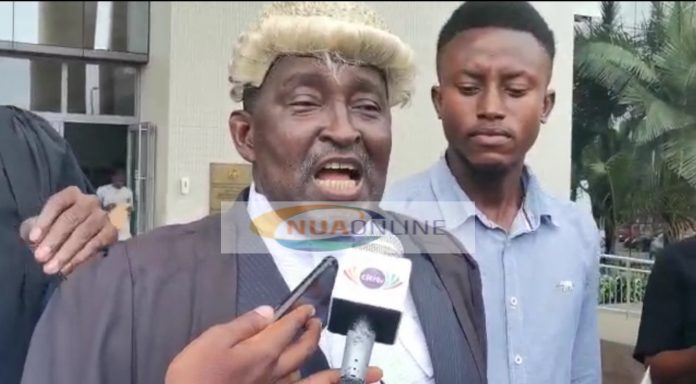 Captain Nkrabeah Effah Dartey (Rtd), lawyer for Aisha Huang, has stated it is not a pleasant thing to be in prison recounting his two-time experience there.
Mr. Effah Dartey says he has been in prison twice during the times of Rawlings and Liman, which is not a pleasant thing for any human being.
His comments come after his client, Aisha Huang was denied bail for the fourth time for which reason she wept in court.
READ ALSO: And Aisha Huang wept in court after being denied bail for the 4th time'
According to the lawyer, Huang, just like any other person, would feel bad for being in her position, the reason she resorted to tears in court Wednesday, November 9, 2022.
"Once again unfortunately, my application for bail was turned down and I felt very embarrassed but it's one of the nuances of the game.
"My client was crying because she has been in custody since her arrest and anytime application is made for her bail, she is turned down. Naturally every human being will react in the manner she did. I felt very sorry for her. And it is not a pleasant thing to be in prison.
"I've been there before on two occasions under president Liman and Rawlings and I can assure you, pray to God that you never go to prison," he disclosed.
Even though Mr. Effah Dartey says the law permits them to apply for unlimited bail, the exercise he noted will yield no positive result after the first four attempts failed.
"The law gives us an opportunity to repeat an application for bail as often as possible except that looking at the demeanour of the judge, it might not be a useful exercise," he indicated.
Aisha Huang was arrested for engaging in illegal miking otherwise known as galamsey and also trading in mining equipment without license from the Minerals Commission.
By Felix Anim-Appau|Onuaonline.com