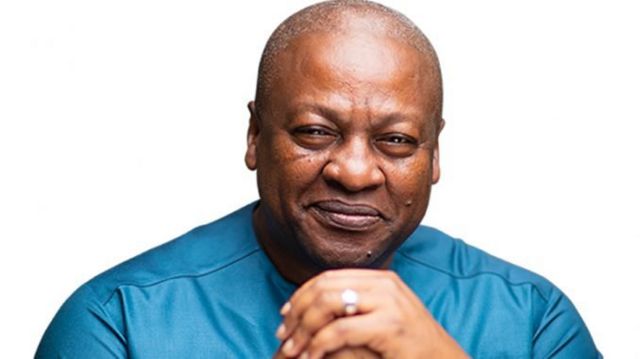 Former President John Dramani Mahama has said he does not have money to refund the ex gratia that was paid to him.
Speaking at the National Democratic Congress (NDC) Professional Forum Dinner and Awards Night in Accra Sunday, March 5, 2023, Mr Mahama said amidst laughter from his audience that "I say we will cancel ex gratia, if you will also cancel it say it but why are you insulting me and saying I should refund mine? Will you cancel it or you won't, tell the people of Ghana but they are saying I should bring mine first.
"I have spent the money already and now I am a pensioner, where am I going to get that money to pay back? I am unemployed but they say bring yours to show you have good faith, I have no source of income, and you say I shouldn't work.
"They say the president should not hold the office of profits so you gave it to me, I spent it then you come and say I should refund it, where am I going to refund it from?.
"They don't understand the gravity of the situation. I do think that for those of them who speak for NPP, don't understand the gravity of the situation, but is good for our party."
I've spent the money, where will I get to refund? – Mahama on calls to return ex gratia #3NewsGH pic.twitter.com/WT1zPKW8hw

— #TV3GH (@tv3_ghana) March 6, 2023
Earlier, he described the comment by private legal practitioner Martin Kpebu to return all the ex gratia paid to him in the past following his promise to cancel it, as silly.
READ ALSO: Mahama describes Kpebu's comment to return ex-gratia paid him as silly
Source: 3News.com|Ghana