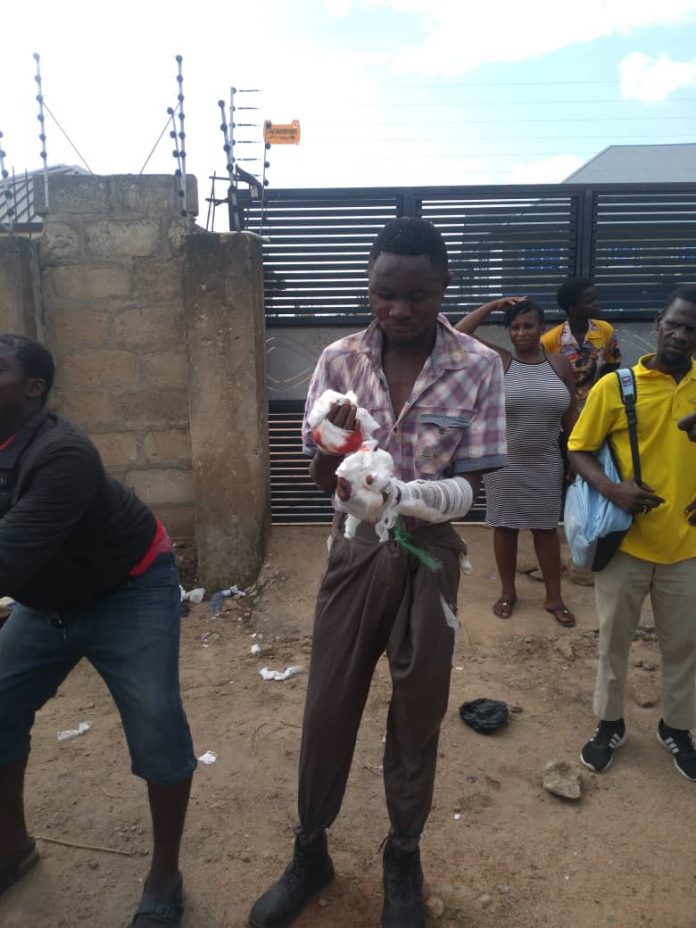 32-year-old Prince Adaka nearly met his untimely death today, Thursday June 2, 2022 when he tried to steal a mobile phone at Kasoa Ota City in the Awutu Senya East Municipality of the Central Region.
According to an eyewitness, the victim was on her way to work when the suspect attacked her, but was rescued through the intervention of residents.
They beat him mercilessly, cut off some of his fingers and part of his body.
The suspect has been handed over to the Kasoa Police Command for investigations.
"We heard some noise and when we got closer, a lady was complaining that the guy approached her with a jack knife to rob her. So when he took her phone, she asked him to remove her SIM card for her which he obliged."
"So the lady started shouting that she's been robbed when the guy was leaving. He rushed to somebody's house and climbed the roof. He wanted to jump into the house but because there was a dog there, he couldn't and got arrested by the boys."
"By the time we got there, they had done what they wanted to do to him but he didn't die and we called the police," the eyewitness recounted.
Source: Onuaonline.com|Ghana