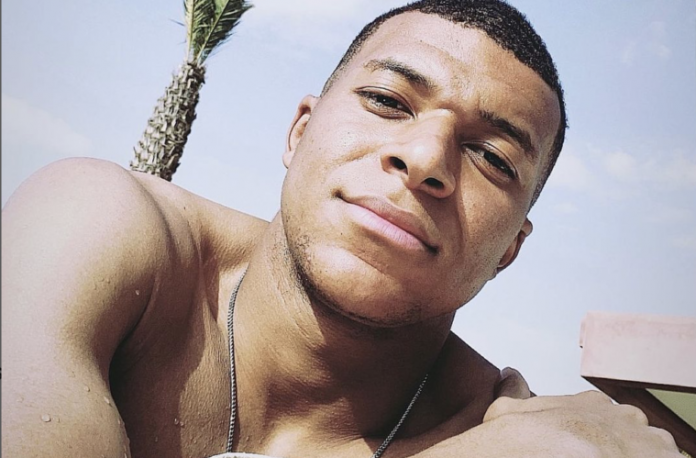 Soccer star Kylian Mbappe has been trending on Tik Tok for Instagram messages he allegedly sent when he was seventeen.
It is unclear why the messages have surfaced this week, 7 years after they were apparently sent.
While the messages circulating on Tik Tok were sent in French some accounts have translated them and you can see how one Tik Toker interpreted them below.
Meanwhile, neither Mbappe nor his rep have commented on these leaked messages and thus they are not verified.
However, some people are claiming that the account that can be seen in the screenshots below was his username on Instagram when he was younger. We were unable to verify the validity of that so make of the messages what you will.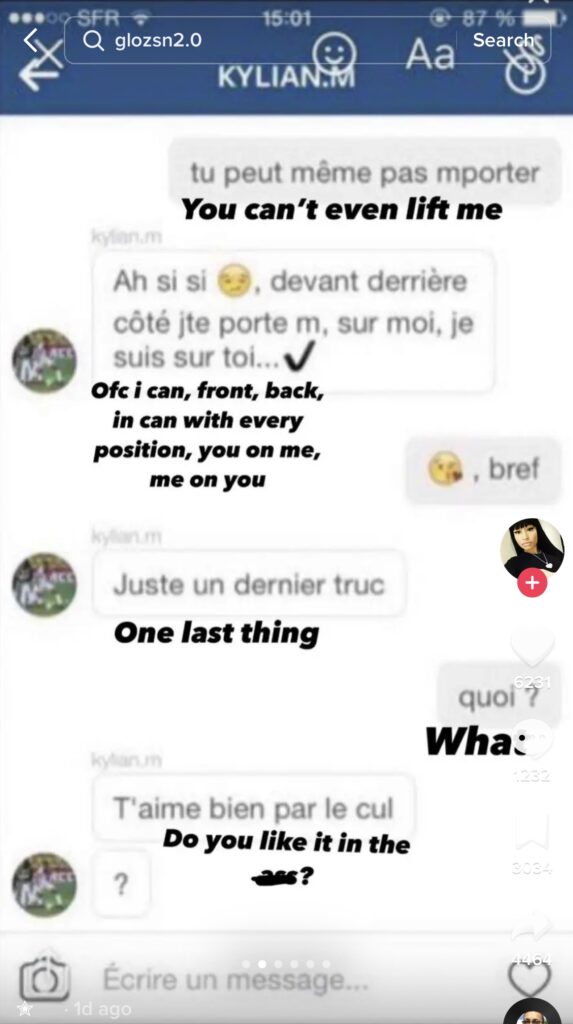 Kylian Mbappe is a professional footballer from France, widely regarded as one of the best players in the world. He was born on December 20, 1998, in Bondy, a suburb of Paris, and started playing football at a young age.
READ ALSO: El Classico: Barcelona squad list to face Real Madrid
Mbappe rose to prominence in 2017, when he helped AS Monaco win the Ligue 1 title and reached the semifinals of the UEFA Champions League.
He then moved to Paris Saint-Germain (PSG) on loan, before making the transfer permanent in 2018. Mbappe has since won numerous domestic titles with PSG, including four Ligue 1 championships, and was part of the French national team that won the 2018 FIFA World Cup.
Known for his incredible speed, technical skills, and goal-scoring ability, Mbappe has already achieved a lot in his young career and is widely considered a future legend of the sport
Mbappe's leaked messages
There were a number of screenshots posted on Tik Tok, but here are some of the ones that have been circulating. Again, keep in mind that none of these have been verified and it is unclear why they started circulating now in the first place, when Kylian was allegedly 17 in the messages and now he is 24.
Source: Holrmagazine.com