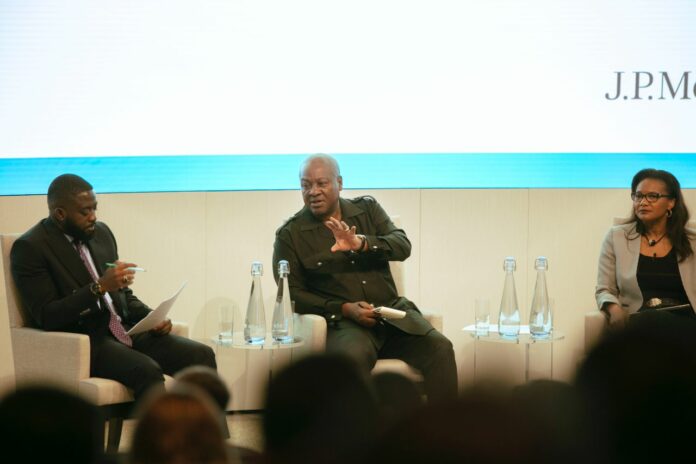 Former President John Dramani Mahama on Thursday June 8, 2023, participated in a Frontier Markets Fixed Income Conference organised by Investment firm, JP Morgan in London.
Mr Mahama joined a panel on 'Burden Sharing: Africa's Need for a new development financing framework' with Hassatou Nsele, Vice President for Finance at the AfDB.
Mahama, who is leading his party, the National Democratic Congress (NDC), expressed support for the Bridgetown Initiative for reform of the world financial system, noting that Africa needs a new financing model that combines private sector funds with more concessional multilateral/ bilateral financing and guarantees to achieve the transition to green economies.
He said Africa must have the courage to leverage the maximum financial outcomes from its natural resource endowment to finance the continent's development.
READ ALSO: Prof. Gyampo condemns Akufo-Addo's request for CVs of top EC managers