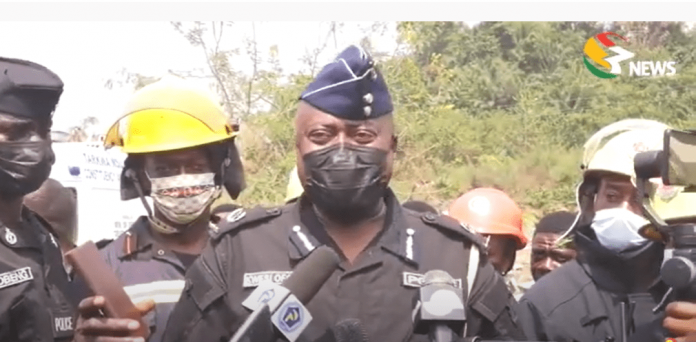 The Ghana Police Service appears to have taken exception to a statement issued by the Ghana Bar Association (GBA) on Monday, May 30 with respect to the murder of Accra-based legal practitioner Richard Bandombie on his way to his hometown over the weekend.
A lawyer with LARTEY, BADOMBIA & CO. ASSOCIATES, located opposite ROXY CINEMA at Adabraka, Accra, Mr Badombie was allegedly shot dead by armed robbers after stopping his car while he was on his way to Jirapa on Saturday, May 28.
In the company of two others, he had reached a section of the road between Banda Nkwanta and Nuoyiri on the Bole Bamboi highway where the suspected robbers shot him.
In their statement to pay tribute to the slain lawyer, GBA noted "with grave concern the upsurge in armed robbery and other violent crimes in the country".
It, therefore, implored the security agencies "to intensify activities and programmes aimed at drastically reducing the crime rate in the country".
But the police disagreed with their observation.
"We wish to assure the public that there is no upsurge in crime," the police said in a press release issued on Monday, May 30 by DCOP Kwesi Ofori, the Director-General for Public Affairs.
"The Service is on top of the security situation in the country and remains committed to its crime-fighting efforts."
It urged the public, particularly all special-interest groups, to be circumspect in their commentary on matters related to crime, especially the latest one "and rather support the police to find a quick resolution to the case".
"We wish to assure the public that we remain focused and committed to fighting crime in the country."
By Emmanuel Kwame Amoh|3news.com|Ghana