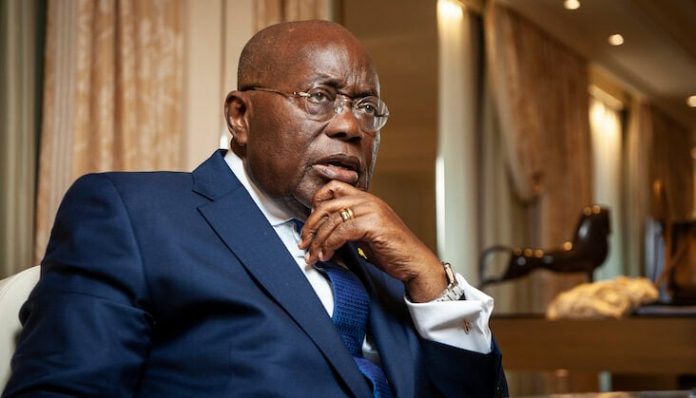 Many are calling for the government to take drastic measures to end the galamsey menace that is going confronting the nation after earlier efforts by the government to end the canker.
Amongst the calls from the public is for the government to end small scale mining which many believe is a disguised galamsey considering their modus operandi which is akin to that of the illegal miners ending up polluting water bodies and depleting forest reserves.
During his first day of his three-day tour of the Eastern Region, President Akufo-Addo asserted ending small scale mining wasn't an easy phenomenon since the public needed to be sensitised on the dangers of the menace to alter their opinion in favour of the sought change.
"In a democratic dispensation, if you want a change, the first thing to do is advocacy to change public opinion and that has begun. Making a distinction between what is lawful and unlawful need to be examined carefully before any action is taken," he said on an Nkawkaw-based FM station.
Speaking about the economy, the President was hopeful the outcome of the International Monetary Fund ( IMF) negotiations would tackle cost of living.
"Yes we are going through difficulties. I am hoping that after the IMF negotiations, it would tackle the cost of living. I am hoping the package of measures which would accompany the IMF programme would address this matters successfully," he indicated.
Source: Onuaonline.com|Ghana