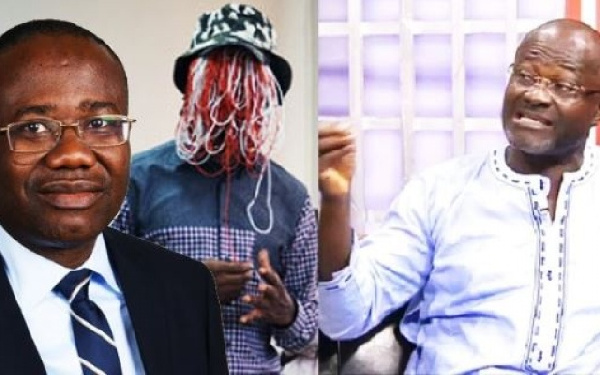 Assin Central Member of Parliament, Kennedy Ohene Agyapong has said the defamation case suit won against investigative journalist Anas Aremeyaw Anas is especially for Kwesi Nyantakyi.
The former President of the Ghana Football Association, Kwesi Nyantakyi, was interdicted and subsequently banned from football activities by the Federation Internationale de Football Association (FIFA) in 2018 following his implication in a documentary by Anas Aremeyaw Anas' TigerEye Pi.
The MP who got furious by the entrapment used by the journo to accuse people said he had information Anas had extorted monies from some people who were involved in the investigation and excluded their scenes from his work.
READ ALSO: Nyantakyi wins after Supreme Court orders Anas to testify in court without privileges
Mr. Agyapong who also countered the Anas' documentary dubbed "Number 12" with his "Who Watches the Watchman" said his piece was going to expose the journalist's undercover deals to prove his works are for his pocket and not in the interest of the state.
After five years of agitation, the High Court has ruled in favour of the MP.
Ken Agyapong after his victory told journalists "all I'll say is, the victory is especially for Kwesi Nyantakyi and the gentleman here (pointed to another man). What they have gone through, Anas' humiliation in this country, no citizen of this country should go through like that."
Urging all Ghanaians to always speak out the truth, the loudmouthed MP also said "compensation is not enough, he (Anas) should apologise to us victims and today I say to Ghanaians that we have to be bold to speak the truth in this country."
READ ALSO: 'Sue me if you think I've extracted money from anyone' Anas dares critics
By Felix Anim-Appau|Onuaonline.com|Ghana