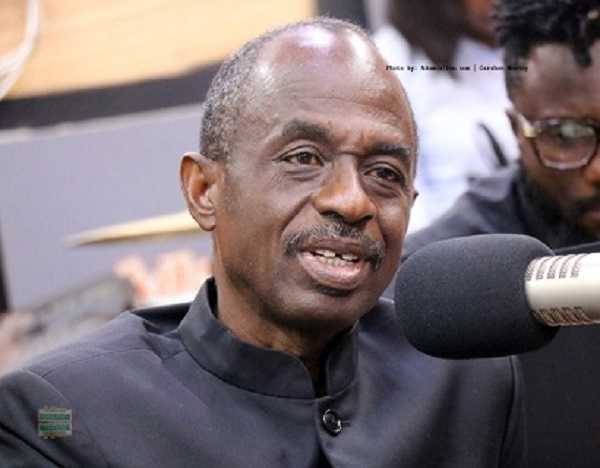 Chair of the opposition National Democratic Congress, Johnson Asiedu Nketia, has criticised President Akufo-Addo for digging the most expensive pit in the world at the cost of $58 million.
The pit which according to him is shrouded under corruption came to being through the supposed promise of building a cathedral for God.
Desecrating the Holy name of God under the guise of the cathedral, Mr. Asiedu Nketia says the overpricing and diversionary acts of dishonesty the government employed towards the project which has yielded no edifice than the foundation of the project is an act worth condemning.
He was giving the 'True State of the Nation Address' at the party's headquarters in Accra Monday, March 20, 2023.
"We have a President who desecrates the Holy Name of God by claiming to be building a cathedral to honour God only to engage in dishonourable acts of diversion, corruption, inflationary pricing and conflict of interest which have earned Ghana the dubious reputation of digging the world's most expensive pit worth over US$58million," he bemoaned.
Meanwhile, addressing other issues in the country as part of the true state of the nation, General Mosquito as he is known in the political realm said:
"The Bank of Ghana has gone rogue and become a lawless money printing syndicate.
"Corruption has reached epidemic levels as epitomized by the Special COVID-19 Audit which was an IMF bailout Pre-condition. The President refuses to cut down the size of his bloated Government.
"Human Right violations are on the ascendency with the recent condemnable killing of a soldier and the unfortunate brutalities in Ashaiman; all of which President Akufo-Addo as Commander-in-Chief of the Ghana Armed Forces refused to speak about.
"We have a visionless, reckless, clueless and wasteful government that has become impervious to advice and will attack anyone who dares to advise them including members of the diplomatic corps."
By Felix Anim-Appau|Onuaonline.com