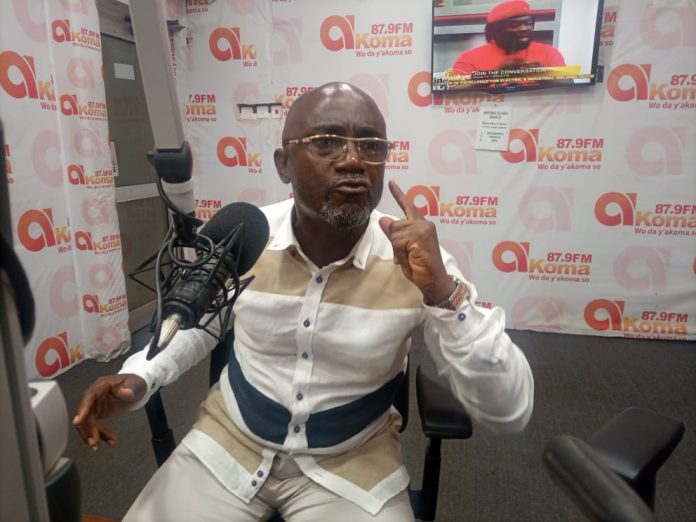 A former Ashanti region Chairman for the opposition National Democratic Congress (NDC) Yaw Owusu Obimpeh is sending serious cautions to the ruling New Patriotic Party (NPP) not to try in any way to overturn the people's will in 2024 elections.
Premising his claims on the 'all die be die' signal said by president Akufo-Addo in 2012, Yaw Obimpeh is of the view the NDC will match the NPP boot for boot in 2024 if they dare come up with antics to twist hands and rig the 2024 elections
Mr Obimpeh served the party as Ashanti region Chairman under the erstwhile Mahama government but left his post and contested for national position and lost in 2016. He is now seeking reelection as Ashanti region Chairman.
Mr Obimpeh is sounding caution that "the NDC is ever ready and armed to the teeth to meet the NPP if they try anything unusual. Some of us have been in power to steer the party affairs and we know what the NPP can do. But I am sounding firm warning to them that they shouldn't dare because we will meet them and it may turn bloody."
"I am referring to incidents such as ballot box snatching, ballot stuffing and unnecessary artificial tension that the NPP creates in the region just to have their way but this time it won't wash because we are more vigilant than ever and we will match them boot for boot," he told host Kofi Asante Ennin.
He was speaking in an exclusive interview on Akoma FM's current affairs and political show GhanAkoma Tuesday, November 8, 2022.
By Nana Asenso-Mensah|AkomaFM|Onuaonline.com