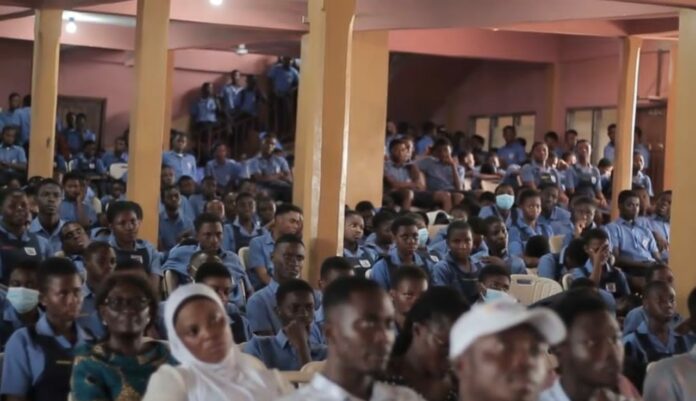 The increasing rate of students' violence in senior high schools (SHS) across the country has become a concern to parents and the society at large.
In December 2022, students of Sandema Senior High School in the Upper East region burnt down portions of the school in protest of their seized mobile phones.
The Krobea Asante Technical and Vocational School at Asokore in the Ashanti region had to be shut down for days over violent demonstration in January 2023.
The students went on a rampage protesting the poor results of their predecessors in their final examination, vandalising school properties.
Wulugu Senior High School in the North East region was also shut down over students' riot. Many other senior high schools have and continue to embark on a similar violent protests.
The disturbing situation calls for an intervention that will change the attitude of these future leaders from going on rampage when seeking for solution to their concerns to dialoguing.
Youth Without Borders Ghana and the Kumasi Metro Office of the National Youth Authority (NYA) have begun an engagement with SHS students on the use of democratic principles to address their grievances instead of resorting to violence and destruction of school properties.
Engaging students of Armed Forces Senior High Technical, Director of Administration at Youth Without Borders Ghana, Angela Asante was worried over the alarming rate of students violence.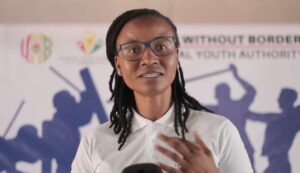 "Of late we have experienced this in many of our Ghanaian senior high schools and we thought that it's becoming a pandemic sort of especially in the Ashanti region. So, it is prudent to sensitize students on the consequences of their actions and the need to not engage in violence," she said.
She pointed out to the students that, engaging in these extremist activities wouldn't help them in bettering their future.
Kumasu Metro Director of National Youth Authority, David Oteng Asamoah, explained "we decided to take this initiative by visiting some senior high schools and educate them on how to voice out their concerns with engaging in violence."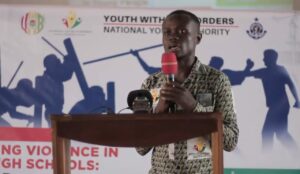 For the Assistant Headmistress in-charge of Academics at the Armed Forces Senior High Technical, Grace Mensah, the interaction is timely and crucial.
"It has helped and from the response of the students it tells us that it went down so well with them and that is how come many of them came asking questions and then giving contributions. This will go a long way way to help the youth," she said.
The Ashanti Regional Police Command also took time to educate the students on the repercussions of engaging in any form of crime.
The over 800 students who were engaged were excited with the knowledge imparted on them.
Hilda Obeng, Senior Girls' Prefect indicated "we have been told not to accept violence in our school, and as youths, we should be careful about violence. Going forward, we will be mindful of how we behave on campus."
The engagement is expected to be extended to all senior high schools to save the students from shattering their future.
By Ibrahim Abubakar|AkomaFM|Onuaonline.com