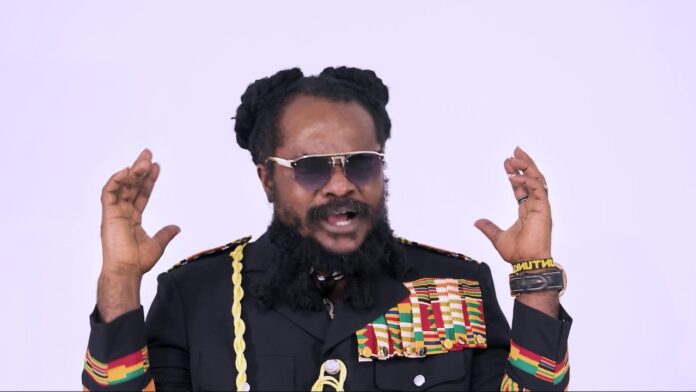 Ghanaian reggae and dancehall artiste, Kojo Korankye, popularly known in the showbiz as Ras Kuuku has slammed parents for calling their children with Christian names.
He is livid at how Ghanaians and Africans are blindfolded to use Christian names instead of the traditional names.
He believes that Africans are gradually losing their identity by the use of these Christian names.
The 2020 Vodafone Ghana Music Award Reggae Dancehall Artiste speaking on Onua Showbiz, Saturday November 18, strongly opposed to the use of Christian names by Africans.
"I fret over the use of these Christian names in Ghana and I wonder why parents would name their children after people they have absolutely no knowledge about.
"Perhaps, these parents do this out of ignorance and might not really understand the implication it has on our culture as black people," he said.
He described the situation as madness and ludicrous as he had to go through a lot before officially removing Jonas from his names.
He said he detests being called Jonas by old friends as he entreated parents not to allow themselves to be misled by doctrines that only seek to Christianise them and their generations.
READ ALSO: GCI, Kutunse Congregation celebrates 20 years of living and sharing the gospel of Christ
By Maxwell Otoo|OnuaFM|Onuaonline.com