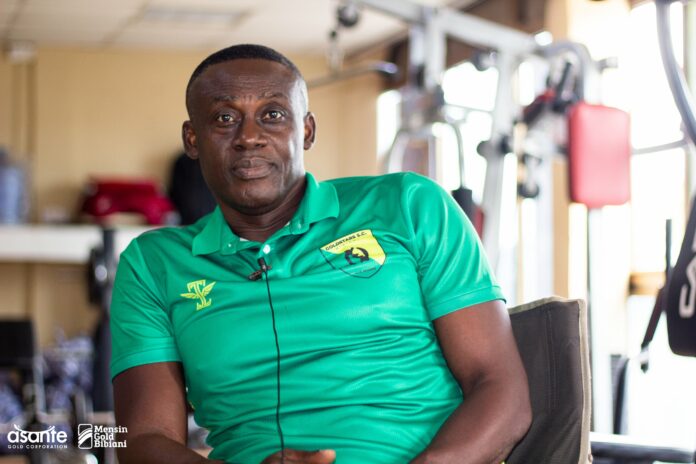 Management of Bibiani Gold Stars have announced a decision which will see the head coach, Michael Osei, take a short leave of absence.
According to a statement on Monday, November 20, this is to collectively address challenges with the club and review existing plans for positive results going forward.
Gold Stars have not fared too well in the 2023/24 Ghana Premier League season, having won only one match since beating Asante Kotoko in the Matchday 2 fixture on Saturday, September 23.
They are currently 17th on the 18-team table.
The statement said management and the head coach recognised the need to take "proactive measures" due to the recent performance and associated results.
The decision, therefore, is to "restore the team back to glory".
"We plead with our supporters to manage their confidence as we plan to restore the success of the club," the release concluded.
Gold Stars' next match will be on Sunday, November 26 against Bechem United.