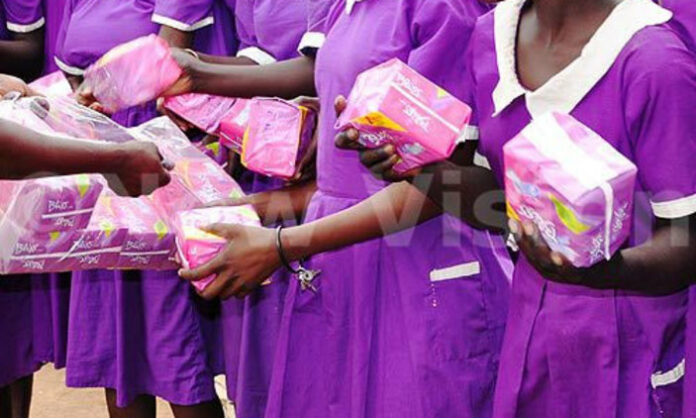 Overview
• Gender inequality, extreme poverty, humanitarian crises, and lack of sanitary facilities and products, affect millions of people each day, according to the UNICEF.
• Low-income women who did not have access to menstrual products are forced to use improvised, unhygienic materials such as pieces of blanket, chicken feathers, old rags, newspapers, and mud, putting long-term consequences on their health and well-being according to a survey conducted by the United Nations Children's Fund (UNICEF).
• Improving menstrual health management (MHM, also known as 'period poverty') can substantially improve girls' education, health and wellbeing.
• The ongoing campaign on poor menstrual hygiene management has raised international interest in promoting menstrual health and hygiene by professionals, experts, women's advocates, NGOs, and human rights and global development specialists.
• Some governments across the Sub-Sahara region are increasingly taking actions to tackle period poverty, for example, by removing taxes on menstrual products.
• As an NGO (IBG) we are envisioned to contribute the advancement of women and girls across Sub-Sahara region. The growing interest on the issue of MHM around the world has become necessary for the IBG foundation and its partners to understand the several barriers to menstrual hygiene management facing women and girls in Ghana. We are by this publication calling upon the government and the relevant stakeholders to scale up efforts to tackle the burden of Period Poverty across the country.
• As part of our pursuit for opportunities for women and girls (SDG 5) in Ghana, we are holding an annual international conference on gender equality and women's empowerment under the auspices of the Ministry of Gender, Children and Social Protection and among other partners to contribute to the achievement of SDG 5 in Ghana.
Introduction
Definition
Period poverty'' (or menstrual hygiene management, MHM) refers to a lack of access to menstrual products, and sanitation facilities, due to financial constraints.
WHO define MHM as; the ability of women, girls and all other people who experience a menstrual cycle, throughout their life-course, are able to access and use effective and affordable menstrual materials and have supportive facilities and services, including water, sanitation, and hygiene services, for washing the body and hands, changing menstrual materials, and cleaning and/or disposing of used materials (WHO, 2012)).
Global and national snapshot
Period poverty'' (or menstrual hygiene management, MHM) is a global issue facing many societies according to UNICEF, the United Nations Children's Fund. This global issue affects an estimated 500 million people worldwide, particularly women in developing countries who are the most affected. For example, in Ghana it's estimated that 11.5 million women lack hygiene and sanitation management facilities that adequately separate waste from human contact.
A survey conducted in 2019 shows the percentage of menstruators in sub-Sahara African countries including Ghana who can't afford sanitary pads and have a lack of access to safe, clean, private spaces for menstrual hygiene (2019 report);
The following is the percentage of menstruators in each country who do not use sanitary pads:
• Kinshasa: 17%
• Kenya: 14%
• Ghana: 10%
• Ethiopia: 41%
• Nigeria: 37%
• Uganda: 36%
Causes of period poverty
Period poverty is a serious issue confronting women in most developing countries. Studies shows that period poverty have significant impact on low-income women (2019 report). Often, sanitary hygiene products are inaccessible or too costly, particularly for those living in poverty and crisis situations as government policies hardly address these issues.
The inability to afford menstrual products can cause girls to stay home from school and work, with long-term consequences on their educational performance and economic opportunities. Not being able to use these sanitary facilities makes it harder for women and young girls to manage their periods safely and with dignity. Unable to access menstrual products not only makes it harder for women and young girls to manage their periods safely but it can also worsen existing vulnerabilities, pushing women and girls closer toward unhealthy coping mechanisms. For example, a qualitative study conducted in Kenya reported that some secondary schoolgirls engage in a transactional relationship in order to pay for menstrual products.
Additionally, poor access to safe Water, Sanitation and Hygiene (WASH) persists. Globally, 1.7 billion people lack sanitation facilities, and around three-quarters of people live without handwashing facilities at home.
Not being able to use these facilities makes it harder for women and young girls to manage their periods safely and with dignity. Better toilet and sanitation facilities in schools would help reduce the problem of girls missing out school days, according the World Bank.
Lack of education
Social restrictions, beliefs and myths are most significant barriers that influence the menstrual hygiene management (Patkar et al., 2016). Education can remove the stigma around menstruation and improve young peoples' education and health.
Impact of Period Poverty on women's Empowerment:
The difficulty to access sanitary materials can affect women across education, work, economic opportunity, and physical and mental well-being leading to women missing out on opportunities crucial to their growth and development.
Education
Lack of access to sanitary products and facilities contributes to higher rates of school absenteeism and poor academic performance. Previous studies have shown that when women and girls are unable to adequately manage menstruation in school, their school attendance and performance reduce. Poor school attendance affects a person's future earning potential, self-esteem, health outcomes, and sense of control. According to UNICEF, women and girls who are denied access to education are more likely to enter child marriage, teenage pregnancy, domestic violence, malnourishment, and pregnancy complication according to UNICEF 650 million girls and women
Work
Period poverty can limit job opportunities for women and girls, for instead, women may reject certain job offers or they may be forced to lay off working hours and wages. A study in Bangladesh showed that 73% of women missed work for an average of 6 days a month. This situation undermines and disempowers the agency of women and equality which can have significant economic and professional implications on women and their families.
Physical and mental well-being
Physical wellbeing
People unable to afford menstrual products choose to use rags, toilet paper, and children's diapers studies reported. Using these alternative products due to financial constraints may pose negative health outcomes such as reproductive and urogenital infections on an individual's health. Urogenital infections are infections of the urinary and genital systems which include urinary tract infections and bacterial vaginosis. Some women also use menstrual products for longer hours than recommended. Using menstrual products for longer hours than intended can also pose health risks to individual health. For example, leaving a tampon in for too long can cause a risk of toxic shock syndrome, a rare case but it is a dangerous infection. These potential health risks have a significant impact on women's quality of life and wellbeing.
Mental well-being
Women and girls being unable to manage periods with the right menstrual products can feel frustrated and can bring feeling of distress and stigma. A report shows that a lack of access to these products can negatively affect someone's mental health ( study) . For example, women who experience period poverty have reported moderate-to-severe depression due to income inequality than the women who did not experience period poverty ( a study)
International Advocacy
Poor menstrual Hygiene management is considered a human rights issue that undermines fundamental human rights for women and girls according to UNFPA. Lack of access to menstrual hygiene products, poor sanitation infrastructure to manage menstruation, lack of education, and menstrual stigma, impact educational opportunities, health, and economic opportunity for women and girls around the world, worsening social and economic inequalities for women according to UNFPA. Therefore, there is a need to address menstrual health need for women and acknowledge it as a human rights issue and "eliminate discrimination, shame and stigma too often attached to it".
The UN Sustainable Development Goals
The Sustainable Development Goals (SDGs) comprise a solid roadmap, towards achievement of a better and more sustainable future for all" (UN, 2017) by targeting the positive transformation in the life chances of people with a deep resolve to end poverty and hunger and safeguard the dignity and equality of people both living and the generations to come. Among the 17 goals include Goal 4 (Ensure inclusive and equitable quality education and promote lifelong learning opportunities for all), Goal 5 (Achieve gender equality and empower all women and girls), and Goal 6 (Ensure availability and sustainable management of water and sanitation for all). Improving menstrual hygiene management MHM cuts across most of the target of the sustainable development goals and will contribute towards the achievement of the sustainable development goals.
READ ALSO: Rachael Akosua Lundgren writes: SDG 5: The essence of gender equality in a developing economy
The Sanitation and Hygiene Fund is working to improve sanitation and hygiene for the most vulnerable populations, supporting countries to increase "inclusive and sustainable access" to improved sanitation, hygiene, and menstrual health and hygiene (MHH) as a human right. The UN fund aims to work with partners to increase investment from both the public and private sector and provide expanded access to toilets and hygiene, such as handwashing and menstrual health, to everyone.
National advocacy
Adolescent girls and vulnerable women need support of their governments to provide adequate infrastructure, access to affordable sanitary products, and gender equity for them to manage their periods. That means national policy must be enforced to make menstrual products, sanitation, and hygiene easily accessible.
Increasing interest on MHM around the world has led to many actors and professionals engaging on the issue of MHM across relevant sectors. Some leaders across the nations are progressively taking actions to support menstrual health management. For instance, in Kenya, the government have taken steps to remove tax on imports sanitary products to make menstrual products affordable to people. Botswana, South Africa and others offers free menstrual products for girls in school to tackle absenteeism during menstruation.
The Way forward and recommendation for Ghana
As MHM cuts across many developmental sectors, we call on the government, policy makers, developments practitioners in Ghana to make proper consultation and look for practical resources to integrate this approach recommended by WHO into interventions in the educational sector, social protection, water and sanitation sector, health, and other related development programmes.
For example, we hope that the government would make an effort to removes taxes from all sanitary products for all girls and vulnerable women to able to access and afford it without any constraints. The benefits for the governments investing in this area, and for us all, include both better health and greater economic potential for women and girls in Ghana.
We recommend;
• Affordable and tax-free sustainable menstrual hygiene product
• Wider access to menstrual hygiene management and sanitation facilities
• A better workplace policy for women
• An increased access to information and education to help break the stigma surrounding menstruation.
By Rachael Akosua Lundgren|President, I Believe Global