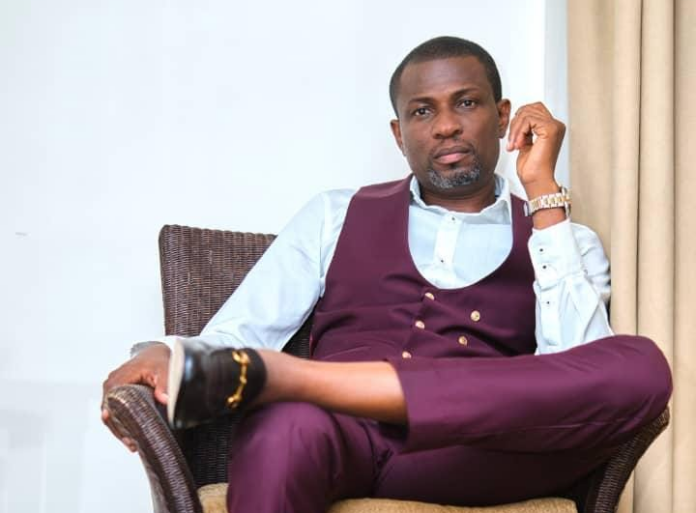 When I visited New York circa 20 years ago, I patronized the services of the 99 Cents shops and the Flea Market a lot. Confession time! Many of the beautiful gifts and souvenirs I bought for you my friends and relations, were from these outlets.
I frequented these enterprises because I was intrigued by their business models- relatively good quality products at rock bottom prices. Like the Flea Market, the 99 Cents shops were almost always full of people who were not window-shopping, but buying stuff. Sometimes you ended up buying things you didn't need immediately because the prices were just too cool.
Especially for the 99 Cents shops, the trick, from my observation, was a 1 Cent difference in price from the regular shop next door. And the bait worked magically. Interestingly, a close observation revealed that many of the patrons never bothered about the 1 Cent change, after shopping. So, you had someone pay $5.00 for five items yet walked off hurriedly after being served. The reverse scenario was those who claimed and kept the 1 Cent till it amounted to 99 Cents and used them for a buy.
My point here is that the lower prices attracted many patrons. Hence, at the end of the day, more sales and higher profit levels were attained. Another point is that $1.00 in America was, and I guess still is, an amount that is easily dispensed by the average income earner.
Back in Ghana, if I am not mistaking, Melcom mimicked this model when it launched some years ago. And the slogan that came with it was, 'The cedi saver.' This attracted many patrons, including those we refer to in Ghana as the down-trodden. Persons who fall in this category of Ghanaians were seen at the entrances of the Melcom shops during weekends showing off the many things that their few cedis had afforded them. I got a few things too. And despite some concerns raised over the quality of their wares, I have two wall clocks that are over a decade old and still functioning. Now, I hear the prices have changed, though.
The gate fees charged at the Nkrumah Mausoleum
When I assumed the self-imposed position of Director of Marketing for the Kwame Nkrumah Memorial Park, a.k.a Nkrumah Mausoleum, by proffering all those tactics to ramp up patronage in my previous article titled, 'Akufo- Addo's face-saving mausoleum', little did I know that the real directors of the outfit had planned to throw a spanner in their own works.
How? They decided to charge fees that would alienate all the people I had in mind from visiting the facility. They have imposed gate fees for Ghanaians that I consider very exorbitant – GHC25.00-adults, GHC15.00-tertiary students, GHC10.00 for JHS/SSS students and GHC5.00 – children.
I mean, how do you expect the ordinary joe in modern Ghana to cough up GHC25.00 to go and see photos, cars, clothes, statue and tombs of the Osagyefo and his spouse? An amount that he/she can subsist on for two days? Not to mention the fact that they must pay for transport from wherever they may be coming from to the Park.
Worst still, they do not have a package for groups- associations, churches and schools. That is what one of them told the gorgeous Bernice Abu-Baidoo Lansah in an interview on JoyNews. What!? How do you expect congregants of churches from Axim to Zuarungu or students from Akwatia to Zabzugu as I suggested, to incur transportation and accommodation costs and pay GHC25.00 and GHC10.00 per head as gate fee when they get to the mausoleum? In this 'hard' economy? And we complain that people do not patronize our tourist sites?
Well, they have explained their actions. "We have new facilities in the Park, and we need money to maintain them and so if we don't put these measures in place, it will be really difficult for us to maintain them," Acting Director of the Park, Edward Quao is quoted to have said.
I won't be surprised if they add that, like everything else in life, it is not everybody who can afford a visit to the park, so there is no big deal. Eeeeh!!!?
Plus, I don't get this mode of charging for events- GHC3,000.00 for first two hours in the night and GHC2,000.00 for first two hours during the day. In my opinion, this is where the thirst for quick money should be directed at. Thus, a flat GHC5,000.00 for all day time events and GHC8,000.00 for night events seems more like it.
Mark Okraku Mantey's take on the new charges
The name Mark Okraku Mantey is a household one in Ghana's entertainment industry. I remember him as Ghana's answer to Simon of 'America's Got Talent'- abrasive, hard-hitting critic. Mark's domain was TV3's Mentor (a musical talent show) where he killed souls of budding musicians with harsh critique and shrugged off the consequences.
I have no doubt that for those whose musical prowess he queried; his handsome looks compensated for the pain caused by the painful words that came out of his mouth. He extended this disposition to his role as an entertainment pundit on the notable discussion programmes on the media landscape, where he spared no effort at saying it as it is when he was asked for his take on an issue. Mark performed this task to the admiration of his peers. So much so that when he was nominated as Deputy Minister of Tourism, Arts and Culture by the ruling government, they were unanimous in their congratulations for him. I concurred.
I saw Mark in person for the first time at the funeral of my late classmate and boss, Elvis Kwashie, which was held at the forecourt of the State House in February last year. Then it occurred to me that I had cheated him in my mind with respect to estimating his height- quite tall. My only disappointment was that he attended the funeral in a Toyota Landcruiser, contrary to government policy of using such vehicles for long distance travel. Maybe he travelled after the event. Well!
It could well be that he needed to show off his current status to his former colleagues at The Multimedia Group. That's because, after the funeral, he got all the attention and photo opportunities that celebrities grant their fans, near the V8.
Since then, I have seen him perform his role as assistant to Mohammed Awal creditably, although some of those who applauded his nomination and subsequent appointment, had cause at a point, to question his impact on the sector since assuming office. Those who came to his defence pointed to the fact that he plays second fiddle to Awal, hence cannot be held accountable for any seeming non-performance by the sector ministry.
It is pursuant to my interest in anything Mark Okraku Mantey, that when I tuned in to Joy FM last week and heard him being interviewed, I locked the dial there. When Winston, the host, asked for his take on the new gate fees announced by the managers of the Park, he repeated the justification aforementioned.
Surprised, Winston asked, "shouldn't we make it affordable so that many more people can visit the place?" Mark answered, "You want to talk economies of scale? Good, but too many people, the more you get many people too, the more deterioration… if you look at our highest number ever recorded in a year, 98,000 plus."
To enable me appreciate this response from a person I consider as deep-thinking, who is a GIMPA alumnus like I am, I referred to my economics notes for the meaning of Economies of Scale. Here is it- "in economics, Economies of Scale mean that the more units a business produces, the less it costs to produce each unit."
Without even paying attention to the fallacy in the first part of the quote, I asked myself, is Mark saying that the decision to peg the gate fee for adults at GHC25.00 per head is because it was presumed that 98,000 of them will visit the place per year in the years to come? I guess not. Maybe what he meant, which has been echoed by some of my colleagues is that, because the number is not encouraging and visits to mausoleums are not meant for everybody anyway, they are targeting those who find the need to and can afford.
In that case, I disagree. My contention is that the gate fees must be pegged at an amount that will make even those who find no need to, WANT to visit the Nkrumah Mausoleum.
Indeed, examples of people spending between GHC50.00 and GHC100.00 to buy pizza and KFC chicken as well as watching movies at Silver Bird were cited. However, my view is that these are foods and services people patronize to satisfy their taste buds or fit into some social class. The substitutes for these are way cheaper, yet the patrons go for them for the reasons alluded to.
The Kwame Nkrumah Mausoleum has no substitute. And if the objective is to protect the memory of Ghana's first President and project his role in our fight for independence from the British colonialists, then almost every Ghanaian must be encouraged to take a trip there, hence such comparison is baseless.
What is more, this is a public good — to the benefit or well-being of the public. It's relevance in preserving that aspect of our history and the need to get future generations to experience it at first hand, is the reason for which the World Bank deemed it apt to offer the needed funds to refurbish it. Anyone who doubts this should ask him or herself why the World Bank has not offered to support the construction of our beloved National Cathedral project despite the fact that it is being spearheaded by a sitting President.
A visit to Nkrumah Mausoleum, in my considered opinion, must not cost more than the equivalent of $1.00 – GHC12.00, even GHC10.00 for adult Ghanaians and GHC5.00 for anybody below age 18. As for non-Ghanaians, I wouldn't mind if they are charged $20.00 and $10.00 for adults and children respectively. That's because I believe they WANT to visit and can afford.
Guess who agrees with me and how he presented his case. Dr. Eric Don-Arthur, the Architect who designed the original Park, had this to say on the gate fee during an interview on TV3, "The cost of…many people will want to get there by either scaling walls… and if they scale the walls, they will be chased around the Park as if they are… and soon people will be brought before court for trespassing, where? National Park? "Asɛm yi nanu yɛ dzin oo- This is difficult to fathom."
It's time to go
There is a proverb in Ga, "Afi Kɛɛ, mɔni gbemi edɔɔɔ mi tamɔ mɔni famɔ mi ts3ji." Afi is the name of a bird, the English equivalent, I am not too sure about. The import of the adage is that Afi is not as crossed with the person who killed it as the one who plucked its feathers. The explanation is that, the person who killed it did his/her worst, but at least left the bird's most priced asset- feathers. The one who plucked the feathers on the other hand, actually did what can be described as a nail in the coffin.
I have taken the trouble to recount this saying because of what I heard Mark Okraku Mantey say in that interview on Joy FM. In simple terms, I don't blame the managers of the Park. Because, they may have announced the killer gate fees, but those who are really responsible for our undoing are the powers that be.
They don't seem to think through things well enough. When I suggested here in an article, like many others did through other means, that the e-levy should be pegged at 1%, we were ignored because government needed the revenue urgently. They started with 1.5% and soon realized what we those who think through issues saw earlier, for which reason we made that proposal. Which is, the need to have charged less, so you can rope in more people and more money. They said 'lailai'-no, until people stopped using the service.
With the fate of the e-levy as a precedent, I reiterate my call for the gate fee to President Akufo-Addo's face-saving mausoleum to be reduced to enable more Ghanaians visit this iconic site. By so doing, more money will be made to not only maintain, but expand the facilities.
As things stand now, with the majority of Ghanaians overwhelmed with bread-and-butter issues, juxtaposed with the NEED for as many of us as possible to visit the place, GHC25.00 is a tall order. The time to reduce the gate fee is now, before Mark and his people come to say 'had I known.'
That's because if there is a seeming rush by people to visit the Park despite the fee, I dare say it is due to the buzz created around it by the media. Once it dies down, what will draw or dispel people is the cost. So, if the charges are not reduced, then nobody should turn round in five years to tell us that the place has been ran aground due to 'Lackfundaisis' (Lack of funds).
Namaste – that's goodbye in Hindi.
Let God Lead! Follow Him directly, not through any human.
The writer is the author of two books whose contents share knowledge on how anyone desirous of writing like him can do so. Eric can be reached via email [email protected].
By Eric Mensah-Ayettey|3News|Onuaonline.com