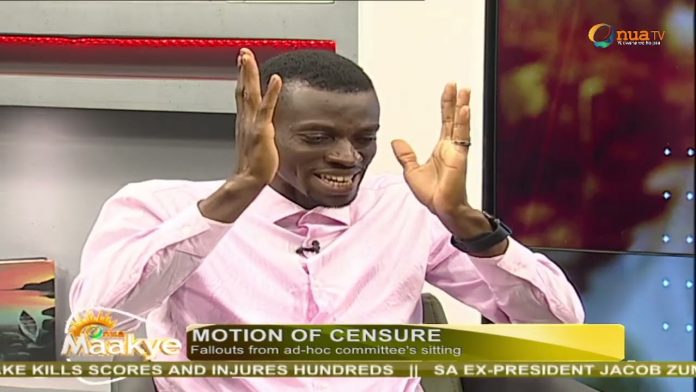 Social commentator and youth activist Ivan Innocent Kyei believes rather than governing a nation, President "Akufo-Addo is running a criminal enterprise" with his family and friends.
He says the President's attitude towards the call for Ken Ofori-Atta's removal shows he and his cohorts don't care about the citizen's plight.
He is confident the President will not assent for the minister's removal after the processes have been completed considering how he has reacted to the calls since.
"What we have now is not governance but a criminal enterprise. I'm not interested (Ofori-Atta's motion of censure) because the last hammer comes back to Akufo-Addo to assent and do you think with his stance and posture so far he will approve this? This thing shouldn't have even gotten to Parliament but rather from the scratch he should have been removed.
"The concert and drama with the unseriousness attached to the sitting affirms the failure of our Parliament as an institution," he held.
"There is no leadership in place. People are just stealing and the President himself is aiding and abetting. Everything has become a scramble for wealth," he noted.
Source: Onuaonline.com|Ghana