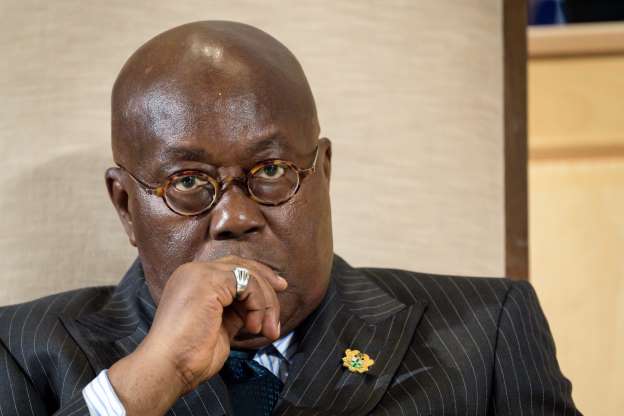 Rather than being firm as a leader, President Addo Dankwa Akufo-Addo, according to the University of Ghana's Dr. Kwame Asah-Asante, has aligned with people who have been loyal to his government.
"One of the problems of Nana Akufo-Addo government is that he has not been firm," he said.
The political science lecturer says those who have failed to walk the talk of Mr. Akufo-Addo have not been factored in the government and has chosen loyalty over steadfastness.
"He has really put emphasis on loyalty. People who are loyal to him are people he engages and people who have walk the talk of the President or the government, but firm on the ground, no!" he said Saturday, August 26, 2023 on TV3 during a panel discussion on the NPP's super delegates conference.
Dr. Asah-Asante was speaking on the chances of the former minister of Agriculture, Dr. Owusu Afriyie Akoto, in the ongoing super delegates conference.
According to him, Dr. Akoto lacks the courage the NPP is looking for. He says the party is searching for that person who possesses the resoluteness to be firm on issues rather than relying on loyalty, which is something Dr. Akoto lacks.
He explained further that the notion of Dr. Akoto being a friend to the President also limits his chances since a vote for him would be considered a vote for Akufo-Addo by extension.
"So, at this point in time he will want people with that courage and Dr. Akoto doesn't.
"One of the problems for Dr. Akoto is that he is a friend of the President and there is this perception that a vote for Dr. Akoto will be a vote for, by extension the President," the Asah-Asante added.
Dr. Owusu Afriyie Akoto is one of 10 aspirants who are being trimmed to five before a delegates conference would be held in November to settle on one as flagbearer for the NPP in 2024.
READ ALSO: 'Things are difficult, I'm the first to admit – Akufo-Addo tells Ghanaians after casting ballot at NPP super delegates conference