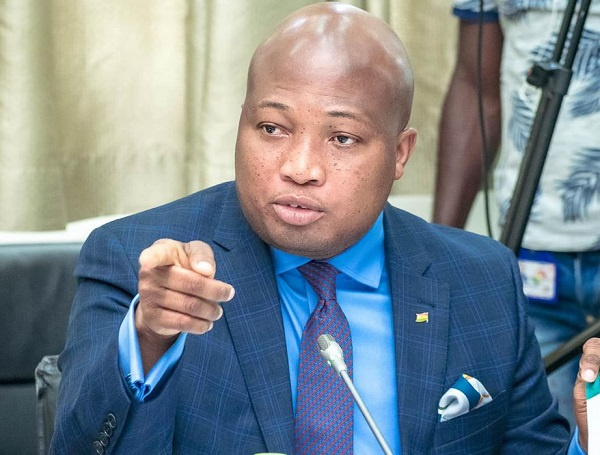 The appointment of Dr Peter Appiahene, Salima Ahmed Tijani and Reverend Akua Ofori Boateng onto the Electoral Commission has had reservations from a section of the public including political actors and Civil Society Organisations.
Since the announcement of the three persons, concerns have been raised about the political backgrounds of Dr. Appiahene and Madam Tijani whose appointment many believe were devoid of meritocracy.
In the midst of the integrity brouhaha, President Akufo-Addo defended their appointment by saying those who count the ballots are not as important as those who vote.
READ ALSO: 'Absolute power has corrupted Akufo-Addo' – Prof. Gyampo
According to the President "I have always fought for and advocated for a credible electoral process in Ghana. In emphasizing the importance of the credibility of elections, it must be pointed out that the counting, collation and declaration of results cannot and should not be more important than the sacred God-given right of the citizen casting his or her ballot.
"I have said it before and I will repeat it, elections are about those who cast their vote, not those who count, not those who supervise, not those who transmit and not those who declare. The heart of the democratic process is giving effect to the choices made by those who cast the votes."
But the Member of Parliament for North Tongu, Samuel Okudzeto Ablakwa says the appointments defy the basic tenet of democracy where referees are required to be neutral and not politically exposed to one side.
Reacting to the appointment and the President's comments with Alfred Ocansey on the KeyPoints on TV3 Saturday, April 8, 2023, Mr. Ablakwa said "it is totally flawed, it is jaundiced and can't be accepted in any democracy."
He said "it is like Kotoko and Hearts going to play a football match and Hearts appoints the referee and you think the other side is going to accept that?"
Meanwhile, the Coalition of Domestic Election Observers (CODEO) has called for the resignation of the two politically exposed persons.
According to CODEO, the appointments tend to make the election management body look partisan and affect its credibility in future elections.
READ ALSO: Justices Yao Gaewu, Kingsley Koomson approved by Parliament as Supreme Court judges
CODEO is, however, demanding the immediate resignation of Dr. Peter Appiahene and Hajia Salima Ahmed Tijani as members of the EC.
Rev. Dr. Fred Deegbe in an address on behalf of CODEO asked the two newly appointed EC members to resign voluntarily.
"We are painfully aware that voluntary and constitutionally grounded revocation of this unfortunate and democratically problematic EC appointment by the President is extremely unlikely.
"However nothing stops the affected appointees namely Dr. Peter Appiahene and Hajia Salima Ahmed Tijani from voluntarily and honourably resigning from membership of the EC," he indicated.
READ ALSO: Narcotics Control Commission destroys marijuana worth GH₵50 million
By Felix Anim-Appau|Onuaonline.com