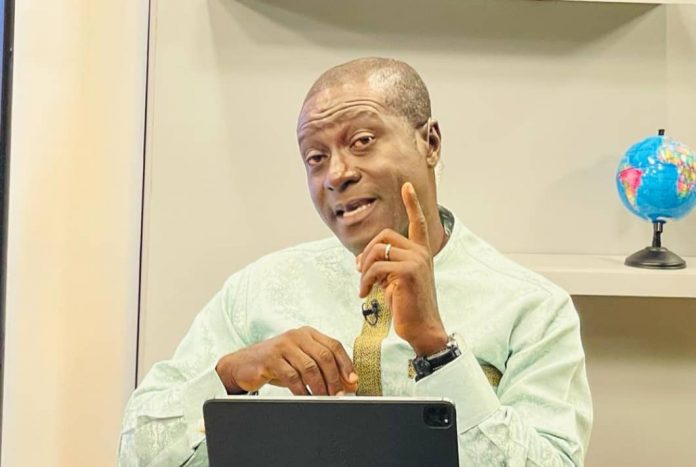 Prior to the 2016 elections, then candidate Akufo-Addo hosted by Kwame Sefa Kayi in the studios of Peace FM expressed bewilderment on why Ghanaians are hungry in the midst of riches.
His infamous "Yɛte Sika So, nanso ɛkɔm de yɛn" literally meaning 'we are sitting on money but hungry' was applauded by many Ghanaians who believed a resourced endowed nation like Ghana shouldn't go cup in hand for survival.
President Akufo-Addo likened the then circumstances in Ghana to the factors that triggered the Arab Spring which totally changed the political culture in parts of the Middle East in 2011.
But Captain Smart, host of Maakye on Onua TV/FM has said the President's comment stemmed from hunger considering how he is expensing funds without corresponding returns to the state.
His comment comes on the back of Ghana's resort to the International Monetary Fund for a bailout whilst the amount government realised during the Covid-19 era is more than the expected amount from the Fund.
Mr. Smart ranting on his show, 'Maakye' Monday, July 11, 2022 said the NPP's claim of 'having the men' was a fiasco and that, they can't even boast of a dog now.
"We have the men yet we are going to IMF. The NPP is full of bragging. Where are the men? We don't even have a dog.
"In 2021, GRA (Ghana Revenue Authority) raised GH₵51billion and government raised $34billion bond. What did he use all those monies for?
"Nana Addo was hungry when he said 'yɛte sika so nso ɛkɔm de yɛn.'
He also criticised how money is wasted on institutions like the "Council of State" saying it is the first institution I would have collapsed" if I had the authority because "it useless."
By Felix Anim-Appau|Onuaonline.com|Ghana