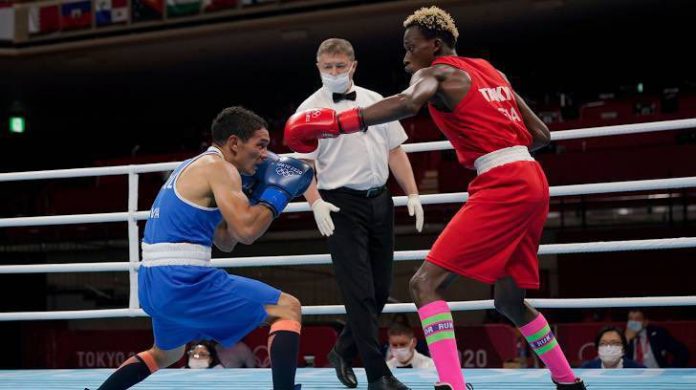 <![CDATA[
Featherweight boxer Samuel Takyi is set to win Ghana's first Olympics medal in almost three decades after beating Colombian Ceiber Avila in his quarter-final bout on Sunday, August 1.
Takyi, 20, booked a place in the quarter-final after beating Ecuador's Jean Carlos Caicedo Pachito last Wednesday in his debut fight.
On Sunday, August 1, Takyi won two of the three rounds over the experienced Colombian fighter to win at least Bronze for the country at ongoing Tokyo Olympic Games.
It will be the first Olympics medal for the country since the Bronze medal won in Men's Football at the 1992 Olympic Games in Barcelona and the first in boxing since Prince Amartey's Bronze at the 1972 Olympic Games in Munich.
He will also join the likes of Clement Quartey (Rome 1960) and Eddie Blay (Tokyo 1964) who also won boxing medals for Ghana.
The 20-year-old will, however, aim to become the first Olympic Gold medalist for the country as he fights Duke Ragan of the USA on Tuesday, August 3 for a historic shot at the most precious medal.
By Emmanuel Kwame Amoh|3news.com|Ghana