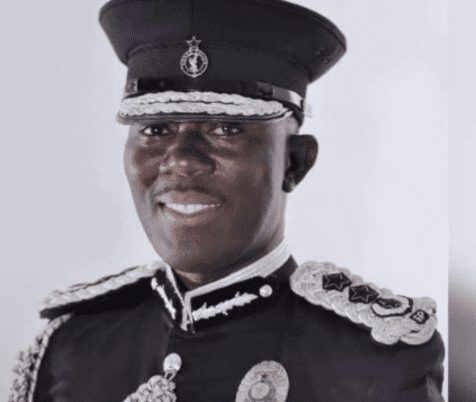 <![CDATA[
Commissioner of Police (COP) Dr George Akuffo Dampare officially begins work as Acting Inspector General of Police (IGP) from Sunday, August 1.
This follows the directive of President Nana Addo Dankwa Akufo-Addo for James Oppong-Boanuh to proceed on his terminal leave, pending his retirement on October 17, 2021.
Last Friday, a Pull-out ceremony was held in honour of the outgoing IGP.
He called for support for Dr Akuffo Dampare.
"It is in this vein, that I want to encourage all personnel of the service and the good people of this country to give the necessary support to the incoming IGP and his administration to discharge the core mandate of the police service in maintaining law and order," he said.
Dr Akuffo Dampare is set to become the youngest IGP at age 51.
He joined the Ghana Police Service (GPS) as a Constable in December, 1990 at age 20 and rose through the ranks to become Commissioner of Police (COP) 24 years later at age 44 in 2014, the rank he held until his appointment.
In 1991, on completion of his recruit training, Dr. Dampare was adjudged the overall Best Recruit at the National Police Training School and won all awards except the award for the 'Best Marksman'. Again in 1996, he emerged the overall Best Cadet for the 32nd Cadet Officers' Course at the Ghana Police Academy (formerly, Police College) and won all awards, including Excellence in Professional Police Subjects and Excellence in Academic Subjects.
He has served in various capacities in the Service, from regional commander to Director General for some of the directorates.
By Emmanuel Kwame Amoh|3news.com|Ghana