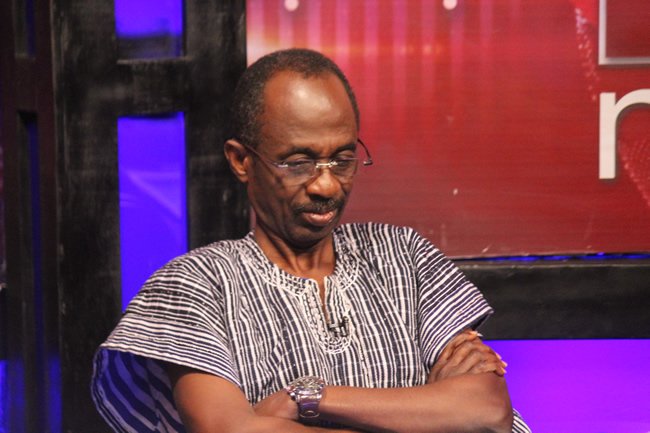 The NDC National Chair's presence in Parliament the day before the approval of the nominees might have contributed to the loss on the part of the caucus, a senior government advisor at the Africa Parliamentary Network, Prof. David Abdulai, has remarked.
According to him, Asiedu Nketia's presence in the House to police the deliberations at the plenary prior to the voting wasn't the best for the NDC.
Prof. Abdulai says people are still aggrieved by the changes effected in the caucus leadership by the party Chair and his presence in the chamber did not auger well for the party.
"You have a situation where people are still aggrieved about the fact that there have been changes in the leadership in Parliament, that's enough. I hear that the Chairperson of the Minority party was actually in Parliament. For me I think that was too much. He didn't need to do that," he told Alfred Ocansey Monday, March 27, 2023 on Ghana Tonight.
READ ALSO: A caucus in a party: Suhuyini explains root cause of all popular votes lost by Minority in Parliament
Meanwhile, the governance expert sees the outcome of the elections as progress for Ghana's democracy when compared to that of other matured polities.
"But I think nevertheless what has happened it still tells us that our democracy is actually functioning. And not only is it functioning but if this happens and it happens to be that we continue with it at the end of the day, other people in the Minority party when they have to vote on things and they do not agree, but some do agree with the minority, it should happen," he indicated.
Citing the United States and other jurisdictions, Prof. Abdulai said some Democrats sometimes vote in line with the Republicans and vice versa.
Speaking further, he advised the NDC to rather concentrate on building a cohesive force within its caucus than wasting time to fish out scapegoats.
According to him, there have been several instances of members betraying the caucus/party on issues on the floor without meting out sanctions to culprits and hence, doesn't see the need not to let sleeping dogs lie.
READ ALSO: NDC tables 7 issues for probe after Minority MPs crossed the floor in ministerial approval
"…So I'd recommend that the party should at this particular time look at bringing their people together rather than looking for scapegoats or those people who did not toe the party line," he advised.
According to him, despite some MPs taking pictorial evidence of how they voted, it would be difficult to fish out those who voted against the party's will.
"You know some MPs have said that they have actually taken pictures of their votes to make sure that they toed the party line and stuff like that…
Yes, you can lure those people that voted to toe the party line but it's going to be difficult to really find out all those people that voted that didn't vote the party line and I think they need to foster or what they have to concentrate on is try to bring these people together making sure that you build a much better cohesion rather than trying to look for one or two people that did not toe the party line," he added.
READ ALSO: 'Yɛn nyinaa y'abro pɛpɛɛpɛ' – Joe Wise teases Minority's failure to stand their way in ministerial approval
"Like you said this is not the first time that it happened, it happened before, what did they do about it? it's not now that you're going to dig the grave and go against people who already did it before and they're doing it again," he opined.
Leadership of the NDC after what they call treachery in Parliament Friday March 24 where six new ministerial nominees were approved despite public pronouncements by the caucus and party of rejecting them to get the President reduce the size of government, have gone agog, devising means to expose those who voted against the party's will.
READ ALSO: Akufo-Addo's message to US Vice President Kamala Harris
Meanwhile, Minority Leader Dr. Cassiel Ato Baah Forson has in a tweet advised that they throw the past away and rebuild for the future.
By Felix Anim-Appau|Onuaonline.com