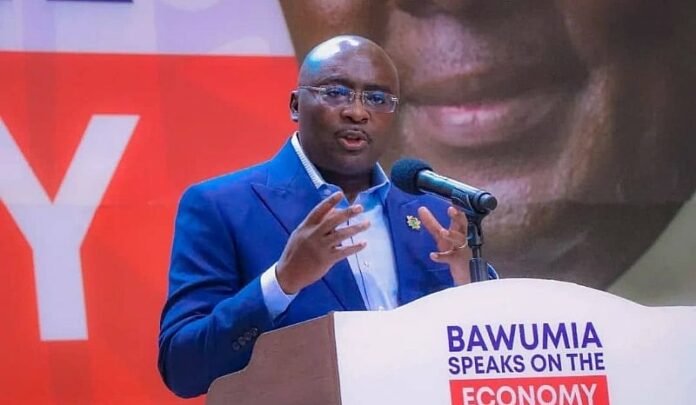 The Communications Directorate of the Bawumia Campaign team has denied allegations that a Muslim group in Nigeria called ACF is funding the Vice President's bid to become flagbearer of the New Patriotic Party (NPP).
The team says it learnt from social media amid other platforms that a journalist by name David Humdeyin made the claim through a post on one of the platforms.
In a statement issued by the campaign team to that effect, it says Mr. Humdeyin is fond of making such baseless allegations about people without any credible evidence.
The release further indicated such propaganda will not distract the Bawumia campaign, neither would it alter the diligence and transparency he has demonstrated throughout his public life.
READ ALSO: Leverage Africa's resource endowment to finance developement – Mahama
Find below the full release
The attention of the Bawumia Campaign Team has been drawn to a post by one David Humdeyin, a journalist in Nigeria, that the Bawumia Campaign is being funded by some Islamic group in Nigeria called the ACF.
We notice that the same narrative has been copied by some persons and groups in Ghana on social media. This narrative is obviously false, fabricated, and only serves the propaganda purposes of its promoters.
For the avoidance of doubt, the Bawumia Campaign has no funding or any linkage with any Islamic group in Nigeria or anywhere else.
We also note that the said David Humdeyin has demonstrated a penchant for making similar claims against some persons and groups in Nigeria without any basis whatsoever.
The Bawumia Campaign is focused and will not be distracted by such vain untruths.
The Vice President, Dr. Mahamudu Bawumia has been very diligent and transparent from his days as a scholar, banker, and politician throughout his life and will not depart from these now and forever.
Issued by: Communications Directorate
READ ALSO: NPP flagbearership race: Calls for compromise candidate a sign of doom for Bawumia – Asah-Asante