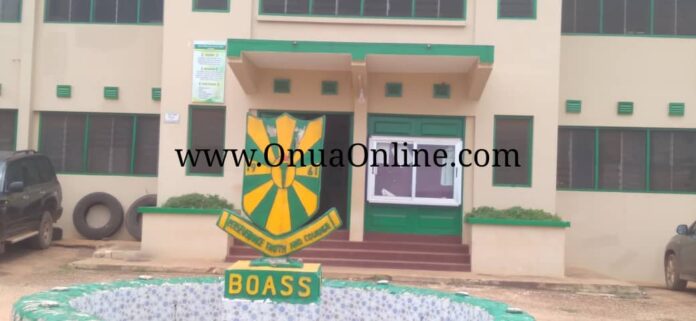 Students of the Boa Amponsem Senior High School (BOASS) at Dunkwa-On-Offin in the Central region engage in open defecation as a result of lack of toilet facility.
Currently, an outmoded toilet facility is being improvised, but the unhygienic nature of the facility poses health and security threat.
Because the school lacks a toilet facility and for fear by students of contracting diseases in the locally constructed place of convenience mostly used in remote areas referred to as 'wheeeetim' , the students themselves go around to look out for areas around the school where they can relieve themselves and inform their colleagues.
They look for other areas once the one they are using gets filled up.
Students of the school who spoke on grounds of strict anonymity revealed that the structure is weak  and for fear of a disaster, have resorted to defecating in the open indicating that several appeals to authorities to resolve the issue has proven futile.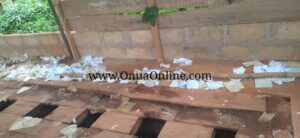 They explained that they have no choice but to resort to open defecation for the sake of their own safety despite the fact that the practice is producing a horrible smell which has some health implications at them.
"They have also locked the WC toilet facilities and we are yet to know the reason why authorities have taken such a decision," they disclosed.
Boa Amponsem Senior High School which has produced influential persons in the country including leading political figures from both the National Democratic Congress (NDC) and New Patriotic Party (NPP) was established in 1961 as one of the government schools in Ghana.
Meanwhile, the school has started constructing a toilet facility to replace the dilapidated structure which poses a major threat to the lives and health of the thousands of students.
Authorities of the school declined comments when reached by our news team with calls from the 1997 year group of the school for answers.
READ ALSO: 15 persons, including a boxer, arrested for open defecation, improper waste disposal
By Benjamin Aidoo|AkomaFM|Onuaonline.com