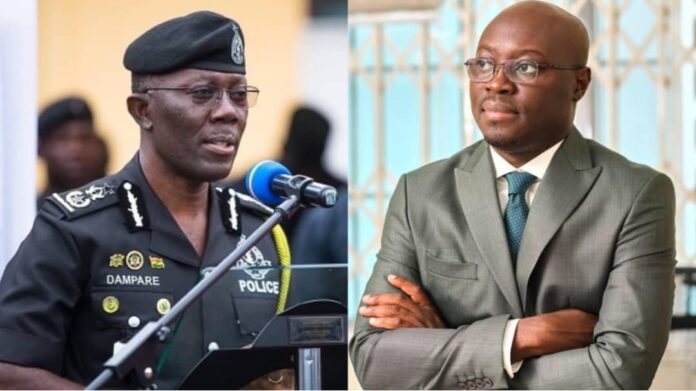 The Ghana Police Service have requested from the leadership of the Minority in Parliament to redirect the routes and destination they intended using for their September 5 picketing. 
"However Police drew their attention to the fact that using their selected routes may endanger public order and public safety among others. We therefore, requested the organisers to relocate
the routes and destination of picketing in the interest of public order, public safety and running of essential services," a statement released by the police Wednesday, August 23, 2023 said in some parts.
Minority Leader, Dr. Cassiel Ato Baah Forson, had written to the police about their intention to picket the Bank of Ghana using some principal streets in the capital.
The protest, according to the Minority, is to register their displeasure with the Governor of the Bank of Ghana to get him and his deputies out.
This follows losses incurred by the central bank to the tune of GHC60.8 billion with a negative equity of GHC55.1billion.
According to the Minority, it would be better for the Governor, Dr. Ernest Kwamina Yedu Addison to resign with his deputies for more qualified people to head the BoG to resuscitate it from insolvency.
They issued an ultimatum for the governor to resign or they picket the bank's premises until he bows out.
But the peace enforcement agency says there is the need for the Minority to change their routes and destination for security purposes.
"The Police are waiting to hear from the organizers to enable us provide them the necessary security during the protest," the police statement further contained.
READ ALSO: Minority wants BoG to reverse GH₵48 billion debt written off for government