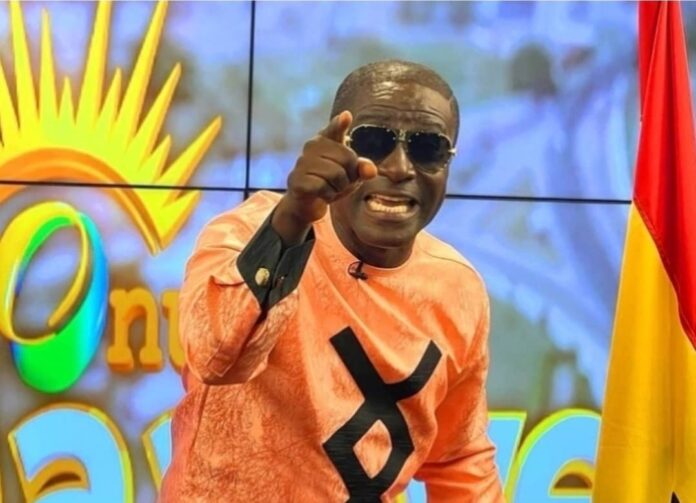 Broadcaster Blessed Godsbrain Smart has slammed President Akufo-Addo's "double standard" over the 'disregard' for the Ghana National Anthem by a chief and his daughter.
The first of the incidents occured during the Green Ghana Day event at the University of Ghana where the President was seen in a viral video on social media expressing anger over the disregard for the anthem at the event.
It was revealed that Mr. Akufo-Addo's anger was directed towards the chief of Mempeasem (with his elders) for refusing to stand on his feet (at attention) during the National Anthem.
The angry president, as details emerged later, ordered the chief to rise to his feet just like every other person at the programme.
It was later disclosed that the chief did not stand on his feet because it was against custom.
Meanwhile, the other incident which came up over the weekend at Asante Mampong showed President Akufo-Addo's daughter, Gyankromah, making a phone call whilst the National Anthem was being observed.
The act which the President looked on without taking any action unlike the Mempeasem chief's own has been condemned by many.
Speaking on Maakye Monday, July 17, 2023, Captain Smart said the event which was in commemoration of the 30 years anniversary of the President's late wife tend to bring dishonour to the state and the President due to Gyankromah's actions.
READ ALSO: Check Captain Smart's 13 questions for President Akufo-Addo