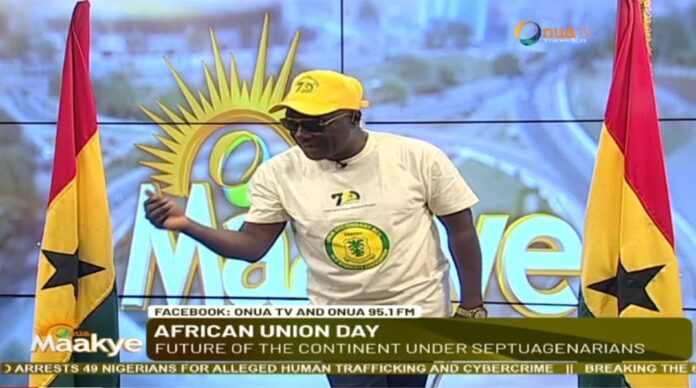 Following the possible takeover of the Electricity Company of Ghana (ECG) by the Chinese government, about 780 staff of the power distribution company are going to lose their jobs, Captain Smart, has said. 
He explains China says the ECG is overstaffed and retaining all the workers will drain their revenue through salaries.
Speaking Thursday, May 25, 2023, on Maakye on Onua TV/FM, he said over 100 workers at the Bost Oil Storage and Transportation (BOST) are also going to be sacked aside from the 3,000 staff from the mining sector that have already gone home.
Let alone, some workers at the Railway sector together with staff from SSNIT are also going to lose their jobs according to Mr. Smart. This he says is part of the directives from the International Monetary Fund (IMF) for their bailout for Ghana.
Meanwhile, the vociferous broadcaster indicated the Asian giants are no longer interested in the Ghana Broadcasting Corporation (GBC) because it is no more profitable.
READ ALSO: IMF report affirms Captain Smart's caution to Ghana on Chinese loan repayment
Being specific, he indicated 89 workers from the Ghana Water Company Ltd. will go home by February 2024.
"Government and his cohorts have stolen 45% of the loans they have taken. They can't account for that money. TOR cannot be fixed. They have been stopped from fixing TOR. Meanwhile, they pay 912 workers every month," he alleged.
READ ALSO: Christianity has increased poverty in Ghana – Textbook for primary 4 pupils sparks controversy