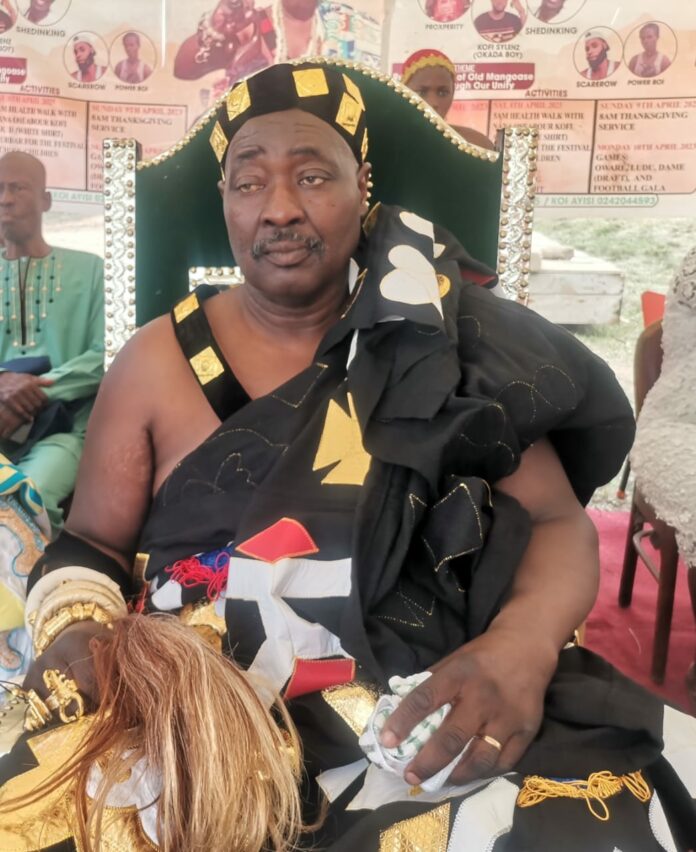 The chief of old Mangoase in the Akuapem North district of the Eastern region Oseabour Kofi Adu II has berated the disregard for Ghana's culture and history by the Ghana Education Service (GES).
He is livid the GES has failed to integrate the components of Ghana's culture and history in the curriculum planning to ensure that the products of the educational system become functional members of the society.
Curriculum is a veritable tool for attaining the educational goals of a nation.
It is anticipated to transmit the cultural heritage of a society to the younger generation providing them with intellectual, social, moral, spiritual or physical knowledge to enable them to be prominent in society.
READ ALSO: Two National Security operatives grabbed for allegedly involving in galamsey
However, Oseabour Kofi Adu speaking in an interview with Onua TV during Old Mangoase Homecoming insisted nothing can be done in education without recourse to the culture of the people on which hinges Ghana's growth and transformation.
He has challenged the Ministry of Education to incorporate Ghana's history and culture into the curriculum and ensure that children are taught with Ghanaian Languages in schools to help build a contemporary society, which depicts the culture of the people.
"The curriculum used in our schools does not help; because it does not teach the children our culture and history as a people.
"Using our language to teach in schools must be the first priority, because all the developed countries in the world have used their language to teach their children in schools, why can't we do the same if we want to develop," he asked.
READ ALSO: WN/R: Dadieso chiefs invoke deities intervention to deal with 'galamseyers'
The Old Mangoase Odikro expounded that the curriculum GES has introduced is not productive and that is why the youth in the country are not productive.
By Maxwell Otoo|OnuaNews|Onuaonline com