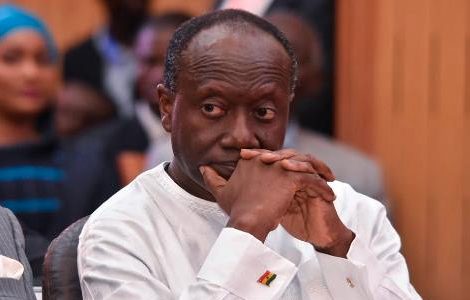 A Finance and tax analyst, Michael Nii Yarboi Annan argues government set itself up for failure after introducing the electronic transaction levy in its 2022 Budget Statement and Economic Policy.
Mr. Yarboi Annan says he was sure government was going to fail in its revenue target for the e-levy considering the recent issues with the global economy.
He was responding to a question posed by Yaa Titi Okrah on Onua Maakye, if government should scrap the e-levy after failing to realise the anticipated revenue.
In his response, he referred the Finance Minister, Ken Ofori-Atta to his budget statement in 2017.
"I said they have set themselves up for failure when the budget was read. I know they couldn't achieve it, in terms of revenue, looking at the issues with global economy and all that. Whether we will stop the E-levy or not, I refer them to their own document, the 2017 budget. It states that if you start collecting some tax for a reason, and it fails to meet its purpose, it's a nuisance tax that must be taken off. It's not my words, it's that of the Finance Minister Ken Ofori-Atta," he said in his response Monday, July 4, 2022.
He described the e-levy as "unfair because citizens have avoided or resisted it."
The conversation comes on the back of government's u-turn to the International Monetary Fund (IMF) after the e-levy which they anticipated to cushion the economy off its economic thistles failed.
Private legal practitioner and leading member of the ruling New Patriotic Party, Gabby Asare Otchere-Darko, has stated the frustration of government budget in Parliament and non-realisation of the e-levy projection among other reasons is why the country was left with no choice than resorting to the IMF for a bailout.
Included in his reasons are global shocks as the Russia-Ukraine war and the COVID-19 pandemic.
Expatiating his analysis on the e-levy and revenue expectations of the government, Mr. Yarboi Annan said:
"The money on MoMo was GH₵87billion or more on monthly basis. Transactions with the value of ₵87billion was around 400 to 500 million transactions. Averagely everyone is sending GH₵260.00 a month. So plus or minus, if 20 per cent do 1,000 on monthly basis, how much will you get?Because if all the school they went they couldn't analyse the data to know that no matter what we couldn't achieve the target with MoMo, I really don't think they know very well," he analysed.
The tax analyst added that, "again from the backdrop of 2021, we were doing less then GH₵60billion in terms of revenue. So how come you just wait till 2022 to say you will do GH₵100billion in terms of revenue? Did we have a new mines, a new oil field, cocoa rebound? What at all did they see to say we will raise over GH₵100billion."
By: Felix Anim-Appau|Onuaonline.com|Ghana