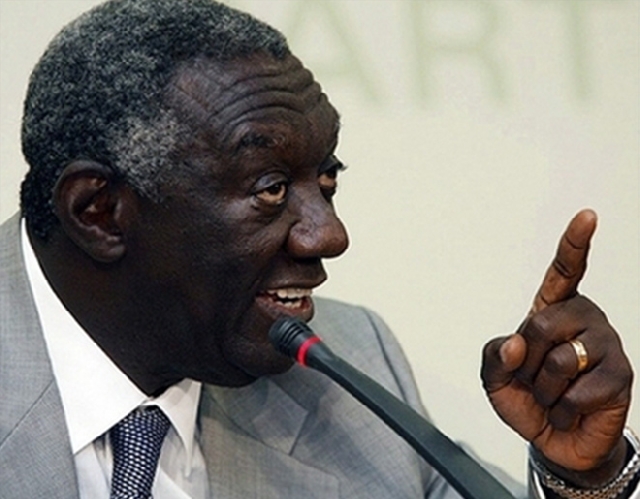 Former President John Agyekum Kufuor has advised delegates of the New Patriotic Party not to be swayed merely by the words of aspirants but to carefully examine and vote for competent leadership.
In his solidarity message at the National Delegates Conference at the Accra Sports Stadium Saturday, July 16, 2022, Mr. Kufuor said when they elect the right leadership for the party, they will always maintain the confidence of Ghanaians.
"So even as we elect a new crop of people, I want to appeal to all of you, let us all from now select the national executive committe of the party on basis not on great talk but on careful examination to find out the sort of leadership that would enable us retain the confidence of the people of Ghana"
He added that the party's resolve to break the 8 is highly dependent on the ballot they cast today.
"To select a new crop of functional executive that will give a functional leadership to the party from now till the year 2024 when our determination as a party is to break the 8.
"Let us cooperate democratically the way our tradition demands of us. We need all the unity we can get and muster within the party. So we approach 2024 as a united force. To draw more people who are not part of our tradition into our fold so with the numbers we would make the 50% + 1 votes requisite by the national constitution to take power again. Ghana needs our party to lead it into the prosperity and transformation that meets the aspirations of all of us," President said in a recorded video aired at the conference grounds.
Also, the second president of the Fourth Republic asked party faithful to exhibit "true respect to the idea and the vision that, true sovereignty is with the people. When we do that, then our definition of democracy would conform with the idea, eloquently expressed as government of, for and by the people. And when we do that, most of Ghana will always rally with us and follow us."
By Felix Anim-Appau|Onuaonline.com|Ghana