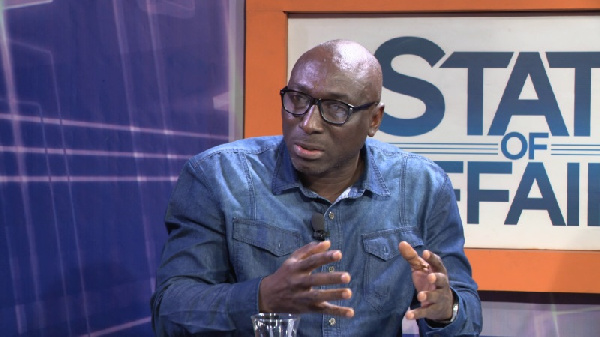 If there is any candidate among the 10 aspiring for the flagbearer of the New Patriotic Party (NPP) to be easily defeated by the opposition, it is Vice President Dr. Mahamudu Bawumia, the Director of Conflict Resolution for the National Democratic Congress (NDC), Abraham Amaliba, has intimated.
In an exclusive with OnuaOnline Friday, August 25, 2023, Mr. Amaliba said the NDC does not need to campaign to defeat Dr. Bawumia, but rather to replay his promises prior to the 2020 elections to Ghanaians.
"Dr Bawumia actually is the one that can easily be beaten. All you need to do is not to campaign but to put his words and the things he said before coming to power on a van with loud speakers and then it will be blaring and annoying the people. For instance, you put the statement; "I will give every constituency one million Ghana Cedis" and then it will be on loud speaker, blaring it. That alone will damage him. He is the one easy to beat," he told OnuaOnline Friday.
READ ALSO: Ken Agyapong reveals how his refusal to quit politics killed his mother
He explains further that the poor performance of the Vice President as head of the Economic Management Team makes it easier for him to be defeated since the economy has not fared well under his superintendence.
"The establishment candidate which is Dr Bawumia is somebody who cannot be sold because Dr Bawumia is an integral part of the current administration. He is the head of the Economic Management Team and as the head of the economic management team you and the people of this country including myself are not proud of the economy as we speak now. So how are you going to sell such a person? What are you going to say about him? How are you going to package him and give him to the people in this country?" he quizzed.
Making his prediction about the upcoming super delegates conference, Mr. Amaliba said "Dr Bawumia will be elected, Alan kyerematen will be elected, Kwabena Agyapong will be elected, Kennedy Agyapong will be elected and then Boakye Agyarko will be elected.
READ ALSO: Election 2024: Collins Dauda calls for sensitisation of electoral officers to avert preventing people bearing 'northern names' from registering
The NPP will have a super delegates conference tomorrow, August 26, 2023, to reduce the 10 aspirants contesting for the flagbearer position to five, before the general primary come off November 4, 2023.