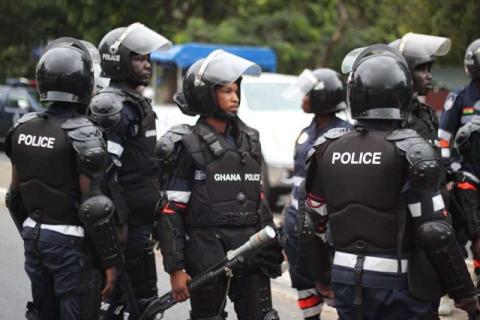 A 17-year-old native of Awutu Papaase in the Awutu Senya West district of the Central region has supposedly gone made after she was allegedly kidnapped by a group of Nigerian nationals.
According to Onua News' Central regional correspondent, Nana Yaw Asare, the father of the young lady, Nana Odiasempa Sekyi, says the daughter got missing around 4:00pm on Thursday, August 24, 2023, at Justab, a suburb of Awutu Papaase.
He says someone who saw his daughter being taken by the Nigerians to their apartment informed him of the incident where he called the Central East Police Command to effect arrest of the suspects.
The father, who is a chief at Gomoa Fawomanye, had earlier visited the apartment of the suspects with his entourage to take his daughter but were shot some live bullets by the suspects and also inflicted cutlass wounds on some of the chief's men.
According to reports, it took over 40 police officers to arrest six of the suspected kidnappers including three of the community folks the chief went with. This is as a result of the scuffle that ensued when they visited the Nigerians' apartment.
The father says because his daughter cannot act normally after the incident, he suspects the Nigerians wanted to use her for rituals making  her supposedly go mad.
He is calling on the Inspector General of Police to ensure justice is served his daughter.
READ ALSO: Takoradi staged kidnapping &  fake pregnancy: Court grants noncustodial sentence to accused because she is now pregnant