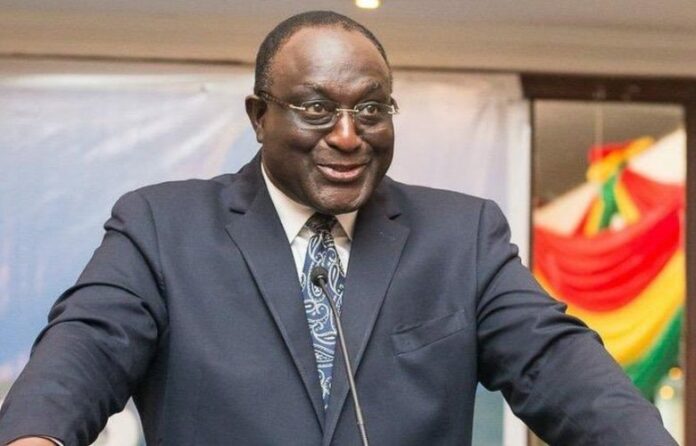 The National Democratic Congress (NDC)  has refused to disclose its plans to combat Alan John Kwadwo Kyerematen, should he be elected as flagbearer of the governing New Patriotic Party (NPP).
Abraham Amaliba, the Director of Conflict Resolution for the NDC says releasing their approach for the former Trade and Industry minister will be at the peril of the NDC, the reason they deem it right to keep it until the time is due.
"I cannot discuss our strategy in the public. It is because Dr. Bawumia is so obvious. It is so obvious that every Ghanaian can see. For Alan Kyerematen, we have a strategy for him but I am not putting it out there for every Ghanaian to see," he told OnuaOnline in an exclusive Friday, August 25, 2023.
READ ALSO: NPP flagbearer race: Dan Botwe rallies delegates for Bawumia
Meanwhile, Mr. Amaliba had earlier disclosed to OnuaOnline that Dr. Bawumia's abysmal performance as Vice President and head of the Economic Management Team is so obvious to Ghanaians that, relaying their strategy for him would not be a problem.
He explains the NDC do not need to campaign to defeat Bawumia due to things he said in opposition he has not been able to fulfill.
"Dr Bawumia actually is the one that can easily be beaten. All you need to do is not to campaign but to put his words and the things he said before coming to power on a van with loud speakers and then it will be blaring and annoying the people. For instance, you put the statement; "I will give every constituency one million Ghana Cedis" and then it will be on loud speaker, blaring it," he stated.
Commenting further on the chances of the NDC with Dr. Bawumia as leader of the ruling government, he recalled several of the promises made by the Veep in the runup to the December 7 polls in 2020 that have not seen the light of day.
"What we are seeing now is out of hand. This is the man who was against E-levy, what did he say about it when E-levy came? This is a man who promised the one million per constituency, what did he say about it? So, you have a lot of things that Bawumia has said and has not come to pass so all that you need to do is to put together his sayings and then mount them on a public speaker then that is it," he indicated.
READ ALSO: The Finance Minister should pray I don't die before him – Pensioner bondholder assures Ofori-Attah a 'pay back' in the afterworld