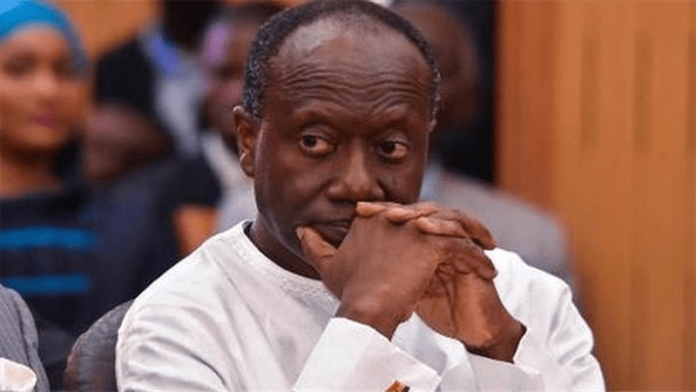 A pensioner bondholder has threatened the Finance Minister, Ken Ofori-Attah, with severe punishment should he die before him.
Godfred Nimako Boateng, a member of the Pensioners Bondholders Forum has singled out the Finance Minister from the entire government machinery and blamed for the troubles they are going through.
According to Mr. Nimako, Ken Ofori-Attah should bear the blame alone because it is his unpopular policies that has denied him and others access to their own investments.
"The Finance minister is our main problem. But if he makes me die and he comes to meet me, by then I'll be SP (School Prefect) and I'll show him where power lies. I will punish him severely for what he is making us go through," he cried out.
Speaking with Captain Smart on Maakye Thursday, May 11, 2023, he explained how the Finance Minister has made life a hell for him.
He lamented "I had some money from my pension pay so I purchased some fixed deposit at Gold Coast Fund Management and you (Ken Ofori-Atta) blocked it. For five years I don't get anything from there. The lump sum I got from SSNIT is what I used for treasury bill. But at a point at the NPP government regime, the treasury bill rate reduced to 11% so my bankers advised me that the bond is good so I diverted my funds to bonds and now you're seizing the little funds I have in my bond."
READ ALSO: The IMF money may never arrive – Finance analyst predicts
READ ALSO: I've spent the money, I'm unemployed, where will I get money to refund? – Mahama on ex-gratia
The old man continued by listing his frustrations amid his only source of income that has been blocked by the Finance Minister.
He averred "so we once had a meeting with the minister and I told him he is killing me. 'By force killing'. You once seized my money elsewhere and you're seizing this one too. I have no income anywhere and my kids who are out of school are unemployed so I don't have any inflow from anywhere."
The Pensioner Bondholders Forum is one of other bondholder groups that agitated for exemption from government's Domestic Debt Exchange Programme which was one of the means for restructuring the nation's debt as a condition for the IMF bailout.
Even though government promised to exempt them from the programne, it has refused to pay the pensioners their coupons which got matured last month making them beseech the ministry until they are sorted out.
READ ALSO:Domestic Debt Exchange: John Kumah tells individual bondholders not to argue with emotions