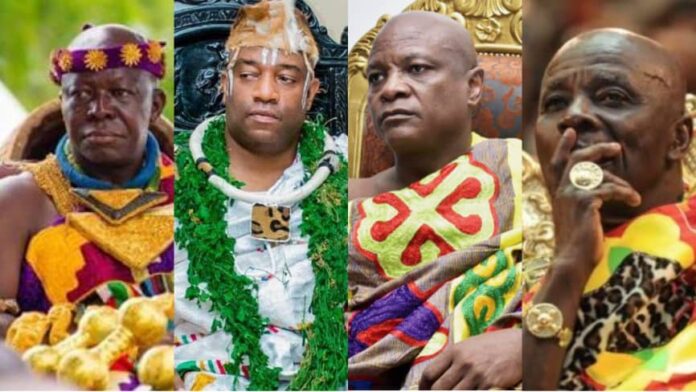 Nii Odoi Kwaw II, the Abusuapanin of Nii Odoi family at Osu is disappointed over the muteness of the clergy and powerful traditional authorities in the country over the troubles pensioner bondholders are going through.
Nii Odoi, who is a member of the Pensioners Bondholders Forum Tuesday, May 9, 2023, told Onua News's Akua Sarpomaa at the Day 2 of their picketing at the Finance ministry that it was time the opinion leaders in Ghana spoke to the government about the plight they are going through as a result of the treatment being meted out to them.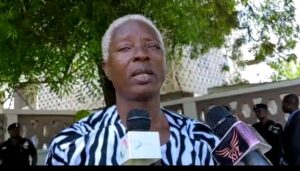 The individual bondholder groups kicked against government's move to include them in its Domestic Debt Exchange Programme which was introduced as part of its debt restructuring to meet the IMF conditionality for a bailout.
The old man who complained of the high cost of living likened their situation to that of the animal kingdom where the strong wild ones prey on the weak ones for food.
"I'm really disappointed in the chiefs. Where is the Asantehene? Where is the Okyenhene? Where is the Agorgormefia? Some respected leaders who say they have the nation at heart, why aren't you talking? We are in an animal kingdom and the wild ones are killing the weak ones for game. That is what they are doing," he lamented.
READ ALSO: Domestic Debt Exchange: Ken Ofori-Atta opens up on second round of programme
READ ALSO: Debt Exchange Programme: Labour Federation wants Article 71 Office Holders take 50% haircut, ex gratia payment reduced by 70%
Nii Odoi's biggest worry as he shared was the fact that government publicly assured them of paying their coupons but has not lived up to his word.
"What's most annoying is the fact that he engaged us and said on the floor of Parliament that he was going to pay us our coupons. He was in Parliament around 20th February but today is 9th May 2023. It means they don't regard us. We are fools to them. Now an eye-drop I used to purchase for ₵70 is now ₵160. The prices have doubled and our monies are going down. The chiefs, the men of God and those opinion leaders, where are they? They should speak," he lamented.
Meanwhile, Convenor of the Pensioner Bondholders Forum, Dr. Adu Anane Antwi said they are not abating the picketing until their coupons are paid even if the minister asks them to stop.
READ ALSO: Ato Forson demands 20 minutes from Speaker to respond to Ofori-Atta's lecture to Parliament on DDEP