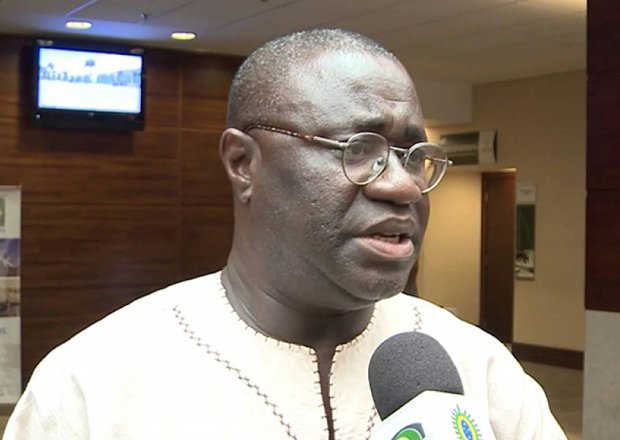 The Director of the Faculty of Academic Affairs and Research at the Kofi Annan International Peacekeeping Training Centre (KAIPTC), Professor Emmanuel Kwesi Aning, has reiterated the need to elevate the crimes being perpetuated by Chinese galamsey queen, Aisha Huang, and her cousin, Helena Huang, to treasonable offences.
Prof. Aning says the devastating effects of the crimes on Ghana's environment involving a syndicate of nationals should not warrant a maximum 25 years imprisonment as punishment.
Speaking on TV3's The Key Points with Alfred Occansey Saturday, September 10, 2022, Prof. Aning said even if the death penalty is so savage a punishment for such crimes, the existing cost is so moderate a repercussion for persons engaged in such acts.
"Now when I talk about the elevation of these crimes to treasonable offenses, where you have people, a state and its citizens destroying your environment, trees, climate change, galamsey, cyanide and mercury going into the ground, water coming through the food chain, now Japan doesn't love our cocoa beans so much. It is hesitant, because they have found traces of chemicals. This is not an innocent thing and when you have your own nationals syndicating these crimes, then this is not about a 25-year-old crime or a 25-year jail sentence. This is destroying the future of generations yet unborn. 25 years is not enough. Maybe we cannot shoot people or hang them but we need to do something modestly than 25 years," he noted.
He further underscored the need to have the conversation in a systematic manner without relegating the other bit of it which involves the felling of over 6 million rosewood.
"We need to look at this conversation in a systematic manner. Mining is one bit and I want to go back to my point about existential threat and the way we need elevate all kinds of activities that are interlinked but seemingly separate from the Ghanaian side but from the Chinese side are interlinked and are not wholly innocent.
"We are now talking about Aisha Huang but that is only one part of the puzzle that as Ghanaians we need unravel. When we take rosewood "Since 2012 over 540,000 tons of rosewood equivalent to 23,474 20-foot containers or approximately 6 million trees were illegally harvested and imported into China from Ghana while bans on harvest and trade were in place" and the report concluded that this has been possible because "a massive institutionalized timber trafficking scheme enabled by high level corruption and collusion allowed it to take place".
"Now the Chinese person who was involved is called either Huang Yan Feng but also known as Helena Huang characterized as the queen of rosewood," he disclosed.
By Felix Anim-Appau|Onuaonline.com