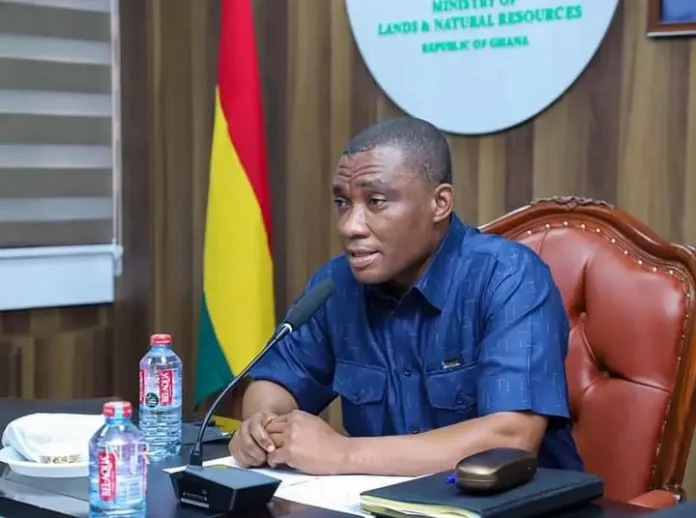 A Deputy Minister of Lands and Natural Resources in charge of Mining, George Mireku Duker, has said Ghanaians "sometimes create a storm in a tea cup" regarding the discussions on galamsey in Ghana, how it is affecting the environment and the government's effort towards the menace so far.
According to the minister, the Akufo-Addo led government has done massively well in fighting galamsey in the country and must be applauded rather than "throw our hands in the despair."
After commending the security services for arresting once deported Chinese illegal gold miner, Aisha Huang after the launch of an Award scheme to celebrate responsible small-scale miners Friday, September 5, 2022, the deputy minister noted the media has been touting the negative aspect of the galamsey fight relegating the successes the NPP government has been chalking in the fight.
"Unfortunately the media has always been touting the negative part of it but forgetting to enshrine the positives that we've been chalking as far as the facts is concerned. I tell people, why did we have South Africa coming to Ghana to this ministry to learn how we are regularising our mining sector? Why did Sudan come? Why did Liberia come? Why did Zambia come? I mean all over the world they are realising the effort we put in place. I can confidently tell you that the turbidity level of Pra is getting better than previously," he held.
"We sometimes create a storm in a tea cup. Obviously I'm not saying it's the best but that is not what I want to see as a Ghanaian. I want something better but for the effort of this government, the situation would have been dire and I must be blunt on this. We can't continue creating an atmosphere as if we are not doing anything and for that matter we must throw our hands in the despair. We wouldn't do that.
"As the minister indicated, we will not relent in our efforts to clamping down these recalcitrant but I'm telling you we've been doing our best to in a way control the system and we are in charge. We'll make sure those who are so determined not to listen or heed to the directives of government would be brought to the law," he asserted.
Meanwhile, he noted a Committee has been set to handle the missing excavators in the Western Region whose issue became viral last week.
"The excavators there is a committee on it. We have the police who are now taking charge of the excavators so that one has been catered for and the inventory is being handed over to the police.
By Felix Anim-Appau|Onuaonline.com